In the corporate world, hosting an event is one of the methods to achieve various goals, from boosting the employee's morale, launching new products or services, or even celebrating your recent win. And, as we often say, an event is more than just gathering people together. You can do many things to ensure that hosting one will be beneficial in every aspect of the occasion. Such as, for example, the post-event survey.
Regardless of what industry you are in right now, data always plays a huge role, from learning about your target groups to researching the competitors. We always need the information. And your event attendees are the qualified source of information who can give you straight-to-the-point insight to help you make decisions more accurate in the future.
In this blog, we'll show you how vital the post-event survey is and guide you to the most effective ways to gather feedback or information.
The Significance of Post-Event Survey
The post-event survey is essential because it helps you, the event host, ask everyone for their feedback.
For example, it's a great chance to hear your employees' opinions about the company. So you can see more clearly what to do next for further improvement to ensure people will maintain their happiness and be willing to do the job. Let's take it as a navigation to the path of enhancement.
Defining Clear Objectives
First and foremost, before starting to list your survey questions. You need to set a clear objective of what you want to know from your peers because the well-crafted survey questions will help refine the more precise insights for you when it's time to read and interpret the results.
Imagine you're hosting a product launching event. You might not need to know how well the food and beverage in the event are but want to know how well the participants understand or are interested in your newly-premiered product. Which group of people tend to buy it after the event, which isn't, and why, so you can make a further decision on how to do the marketing for this group of people.
Designing Effective Post-Event Survey Questions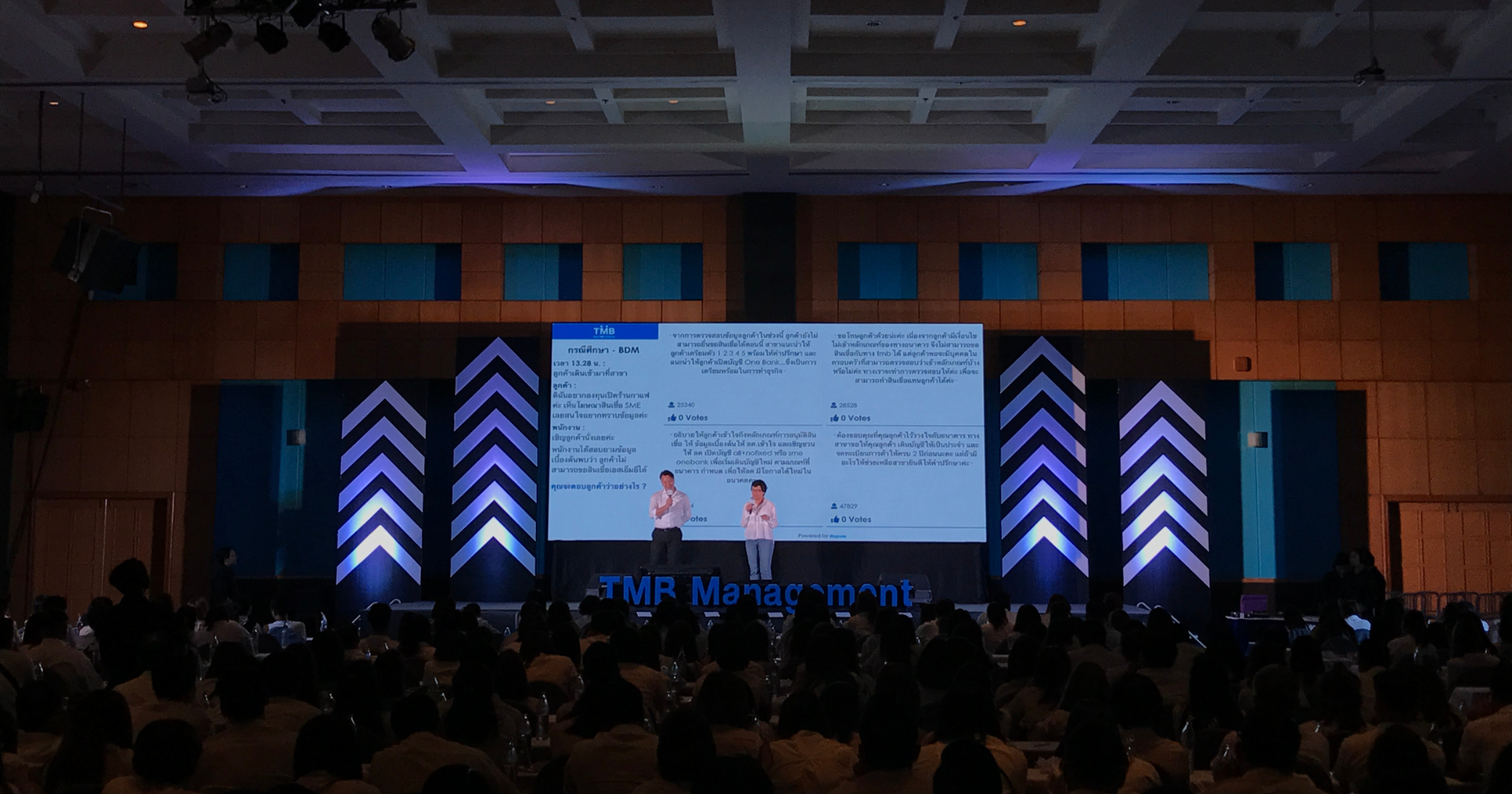 Questions are the most crucial factor to consider when creating a survey form. The rule is simple: unbiased as much as possible. We understand everyone wants to hear some pleasing feedback, but when it comes to surveys, honest and unbiased feedback can benefit you more at the end of the day.
Take time to learn about your event attendees, their interests, and what you want to know from them. Then list your questions as much as possible and cut them out as much as possible (because the shorter your survey is, the higher completing rates your survey can be).
Check out our previous blog for how to create effective survey questions.
And when you get all your needed survey questions, it's time to decide how to represent them to your attendees after the event. Some questions, such as gender or country, can be in a drop-down form. At the same time, the satisfaction rates should be on a rating scale from 1 to 10. Or, in case you need them to choose only one, a radio button might be the perfect choice here.
Timing and Delivery of Surveys
You can survey at any moment of your event. The pre-event period is perfect for learning how interesting your event is or how effective your marketing plan is. The during-event survey is helpful if you put it on with some polished strategy. The post-event survey is the only and final chance for you to communicate and get feedback directly from them before they lose their interest as time passes.
There are various ways to roll the post-event survey out. The traditional method is by blasting the email (or SMS) after the event. It can be that night or the day after, but it shouldn't be later than that because memories can be faded quickly. If your event has its mobile application, that's also a useful channel to roll it out. Or you can place the QR code to scan for the survey at the exit, kiosk, or on the screen on the main stage.
One of the most important factors is timing. Because memories can be faded quickly, you should send your survey to your attendees immediately. You can send it out immediately after the event ends or later than a day. That's what we can suggest for now.
Encouraging Participation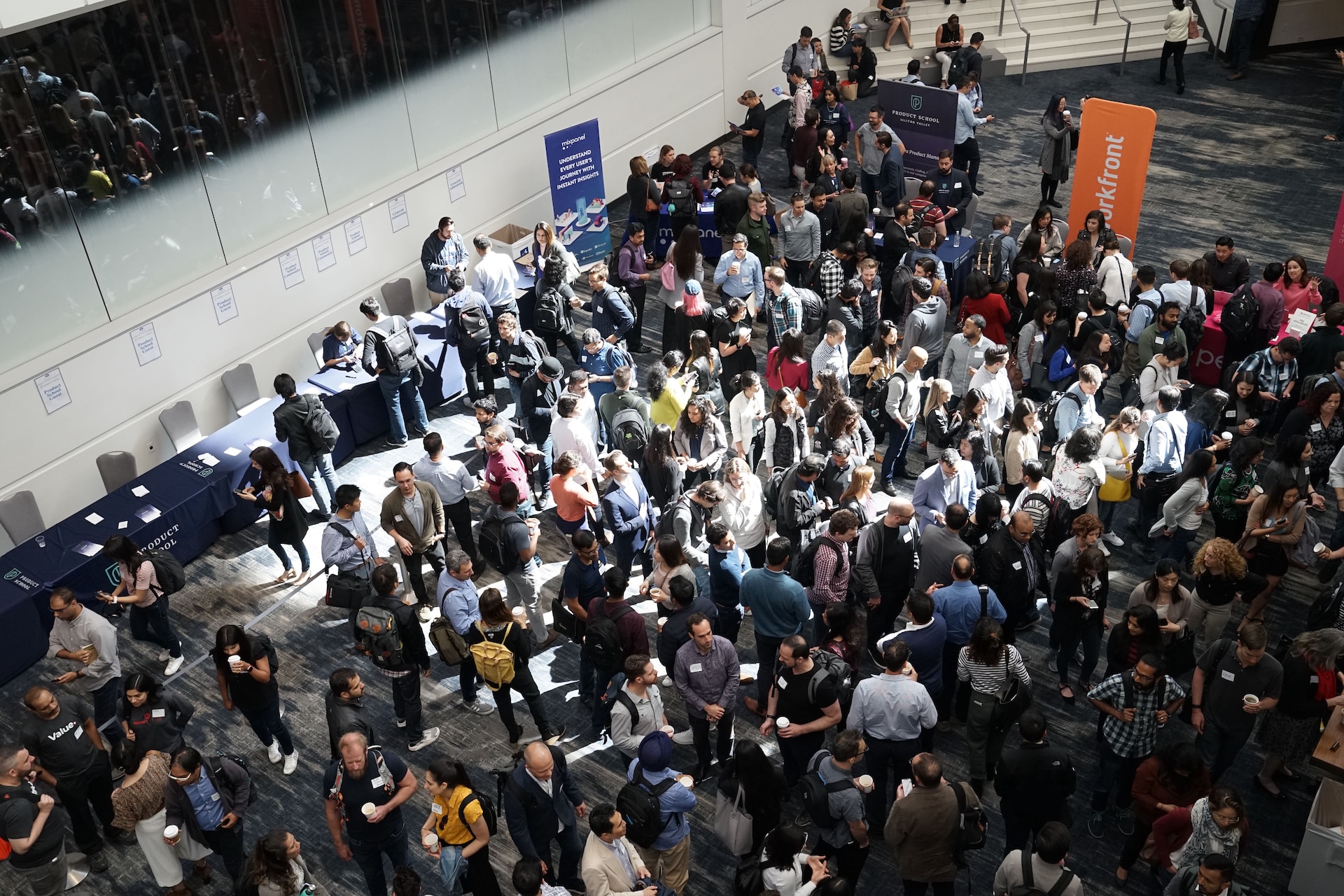 One key factor to think of during your survey preparation is how to draw people in to participate in your post-event survey.
There are various factors you can take your time to prepare to ensure your survey will be seen, from timing, reminders, clear communication, or small incentives such as discount codes for the next event or to use when buying your sponsors' products. Giving the participants a chance to win the lucky draw prize is also one of the interesting strategies to draw them in to do the survey.
Data Privacy and Ethics
Data privacy and ethics are what you can't overlook when working with information these days. There are two parts of this to be handled; one is the organizational part, such as ensuring your survey platform complies with the privacy law such as EU's GDPR or the local law of the place where you are running your business (for example, we have our office in Thailand, so we have to check out how their PDPA law works).
Another part is the technical aspect of your software, such as the encryption or server security.
People will never give their information to you if you can't promise them that all of it will be private and used for its original purpose only.
Harnessing Attendee Insights: The Key Elements of Effective Post-Event Survey
In conclusion, post-event surveys are invaluable tools for corporate hosts to optimize events and achieve organizational goals. Hosts can make informed decisions for continuous improvement by gathering actionable feedback from attendees.
Supercharge Your Events with Happenn's Event Tech Solutions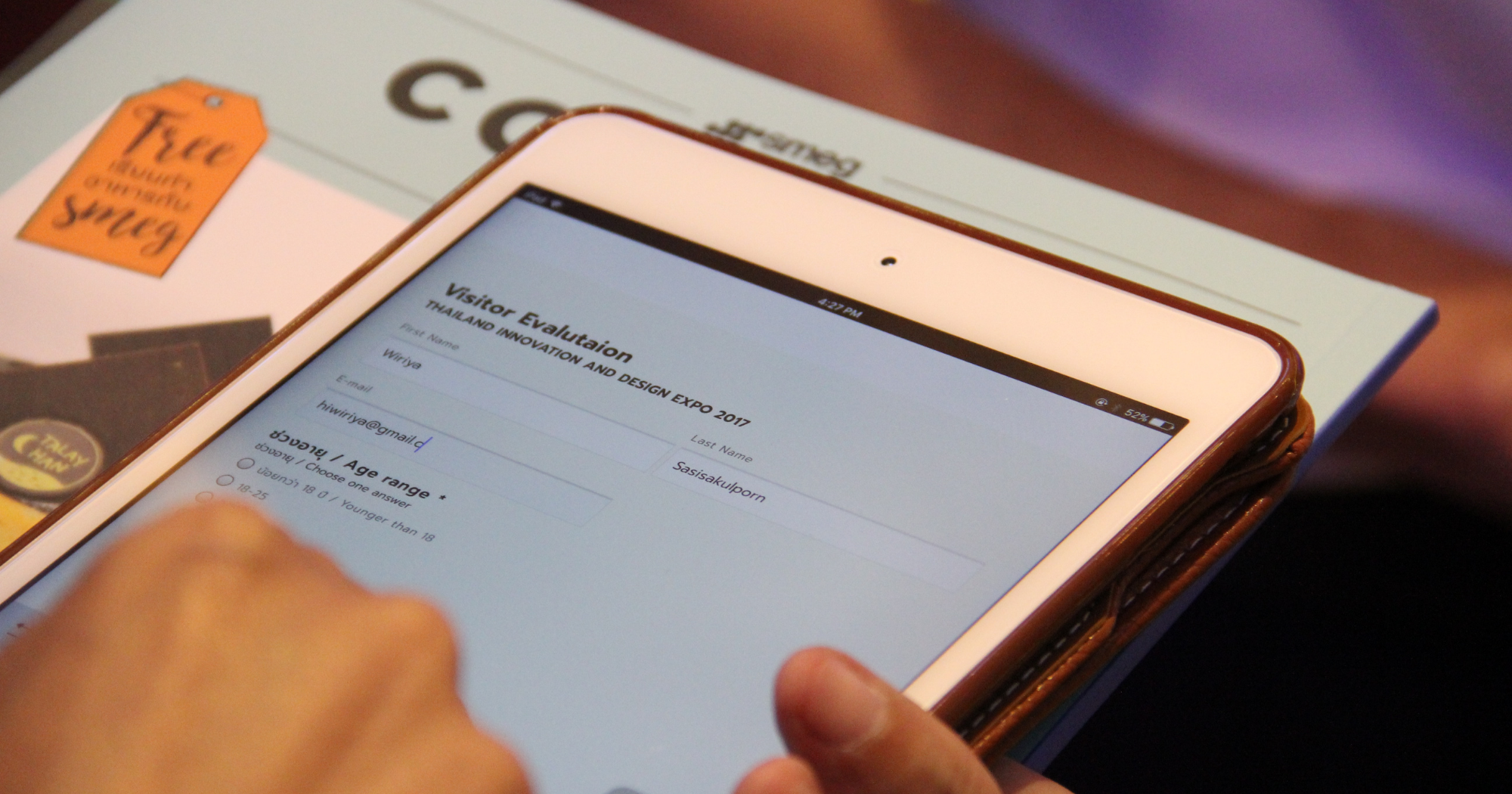 Looking to elevate your events to new heights? At Happenn, we offer a comprehensive suite of event tech solutions, including powerful event survey tools, seamless registration platforms, and efficient check-in apps.
Whether you're a corporate host or event organizer, our cutting-edge software is designed to streamline your event management process and gather valuable insights from attendees.
Head to our contact page or contact us directly via email at hello@happenn.com to discover how we can transform your events into unforgettable experiences. Let's make it happen together!