Hosting a hybrid event that combines on-site and online events is very popular after the COVID-19 situation improves in many places. But during the transformation, many event hosts and organizers have faced several challenges. And that's when you need more of the hybrid event ideas.
For example, it may be from the technical online live streaming or the attendees' participation, or the event's activity that suits both groups of attendees from the event venue and on the website.
Those obstacles will be easier to overcome with these nine hybrid event ideas below.
Invite Famous Speakers
No matter what kind of event you host. The first selling point is your speakers.
The event host often comes up with interesting discussion topics, but the speakers aren't attractive enough. And this thing leads their event to nowhere.
So, apart from the exciting or trending topics. It would help if you considered inviting guest speakers widely known among the attendees or experts in what the event is talking about to attract the attendees and increase registration rates before the event.
Activities That Fit with the Time
You may have experienced eyesores or lost focus after experiencing the long-hour online meeting.
Same with the hybrid events. Mixed occasions like this contain high chances of losing their virtual audiences after some too-long (subjective, right?) sessions.
Therefore, the planner should set each activity to be around 15-30 minutes so you can do various activities in a limited timeframe. And keeping the attendees from feeling bored too much during the time.
Breakout Room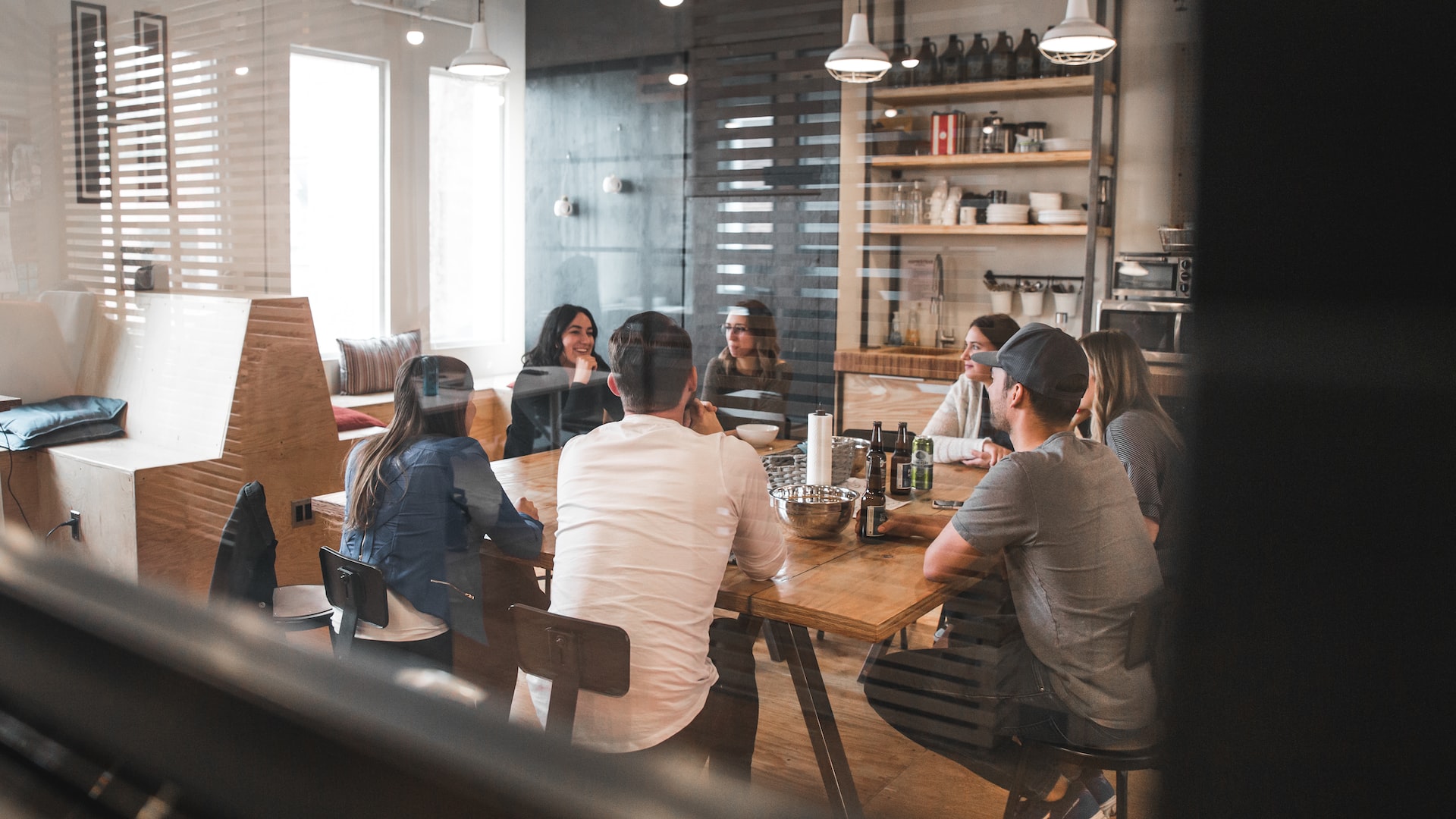 (© Redd F, Unsplash)
Working online makes us familiar with the meeting platform with the 'breakout room' feature. The event organizer brings this idea to apply the hybrid event so the on-site and online attendees can participate in a smaller group.
This method will make them get along better than joining a large group.
We advise not to put the same group of attendees to every breakout session so everyone can meet each other during the event's period.
Fun Games are Always a Thing
Some ideas suit the breakout session, and you can apply them to your upcoming hybrid event.
Keyword Storytelling: Start by giving the main keyword to each participant and let them make a story from the given keyword. It can be a funny or sad story or style in about 10 to 15 minutes and presented to the audience.
Something in Common: Let the breakout session members discuss and ask each other about their common or mutual interests. Let them find at least 5 or 10 things in common and share them with other groups.
Treasure Hunting: One of the most popular games people can participate in both on-site and online simultaneously. You can group people from both sides by letting the online attendees give advice and communicate through live streaming. So both groups can help each other and throw their ideas back and forth to win the game.
This Word is Me!: Give each attendee a short amount of time, say 1 to 2 minutes, to think about one word that describes them the most. Then randomly gather them into a small group and let them present themselves with that keyword so they can know each other better.
Virtual Reality (VR)
If the budget is not your obstacle, the VR room is also attractive apart from the breakout room.
Many virtual reality companies nowadays can fulfill this requirement for you. Just tell them what you want for the hybrid event and let them roll.
A good VR activity should contain a secured login system with avatar builders and be able to move freely in the virtual platform. So everyone can meet and have a good time there freely.
Give Them Prizes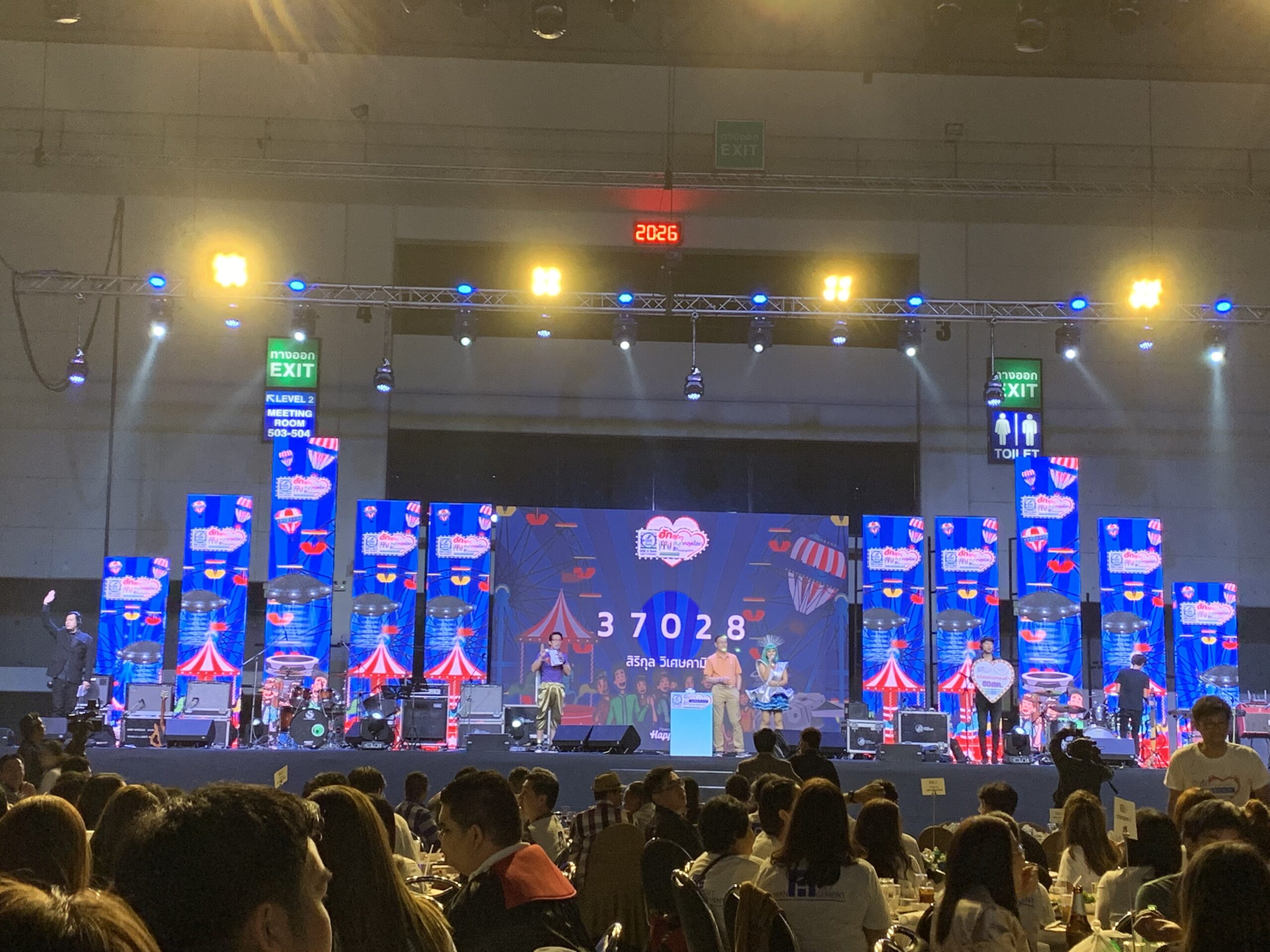 (© Happenn)
Everyone loves free items.
So apart from the exciting event topics, famous guests, and breakout activities–the giveaway prize is always a thing for the event.
You can roll the prize out for hybrid events by randomizing the name from the online database (where you can get both on-site and online attendees' names)—or choosing from those who participated in the event's activities before.
Hosting a Concert
You may be familiar with a short live music show from a famous singer/musician during the event break to maintain the attendees' interest in the event. It's essential for the hybrid event that people can get bored quickly with some too-long sessions.
The entertaining music can be one of the highlights of your event, too, mainly if your event contains a lot of serious topics to talk about.
You can also bring that artist to PR your event or use them to draw their fans to help promote it through social media or joining the event.
Yes, that's two birds for one stone.
Translating Service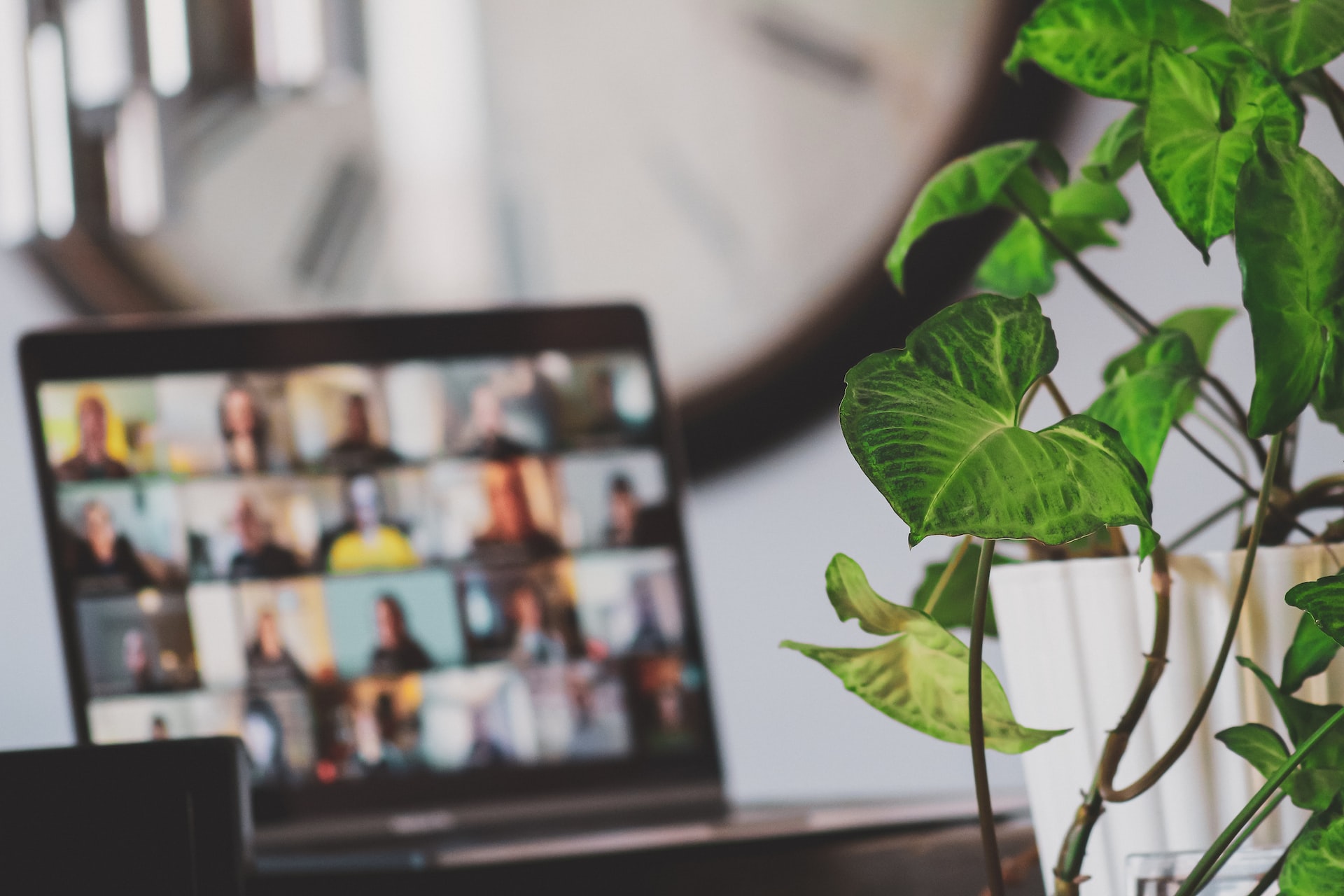 (© Sigmund, Unsplash)
Your speakers may only sometimes speak your language.
Sometimes the experts are foreigners, and it would be better if you could translate their presentation or make a subtitle into the video so the attendees can understand better and pay more attention to the session.
There are live translating services that can help you interpret what your foreign speaker says in real-time for online attendees. You also can hire a translator to help improve your in-person experience at the same time as well.
Sharing Sessions
Sharing some experiences can be done in both large and small groups. This activity boosts engagement among the attendees.
In addition, this is a good chance for the organizers to learn the information and use it as a future starting point for a future event.
Record Everything
And you can comfort your hybrid attendees by letting them re-watch the event so they can access the missed session or re-learn what they have heard but need to understand.
It can be time-limited or password protected to prevent non-authorized sharing. As a host/organizer, you can also learn from the re-run stats to analyze the hottest or most intriguing topics to plan your next event better.
Conclusion
It's so clear that a hybrid event is a thing in 2023. So, apart from the excellent PR plan and powerful event platform to help you host your event more effectively, an engaging hybrid event ideas will help you maintain and boost engagement among the attendees while the event is running. So, we suggest you take your time thinking more about this. And it's going to give something worthy in return.
And if you want to learn more about how to run the hybrid event more effectively, we are open to a free online consultation with our experts. Head to this page and book your time slot now.