Hosting an event nowadays isn't just about drawing the attendees in, and that's when things like audience engagement tools step up to the front row to show how important it is.
Why? Because the more features you provide to your audience will make them more likely to stay and participate in the event longer.
In this blog, we will talk about the five pillars of audience engagement tools you should apply to your event.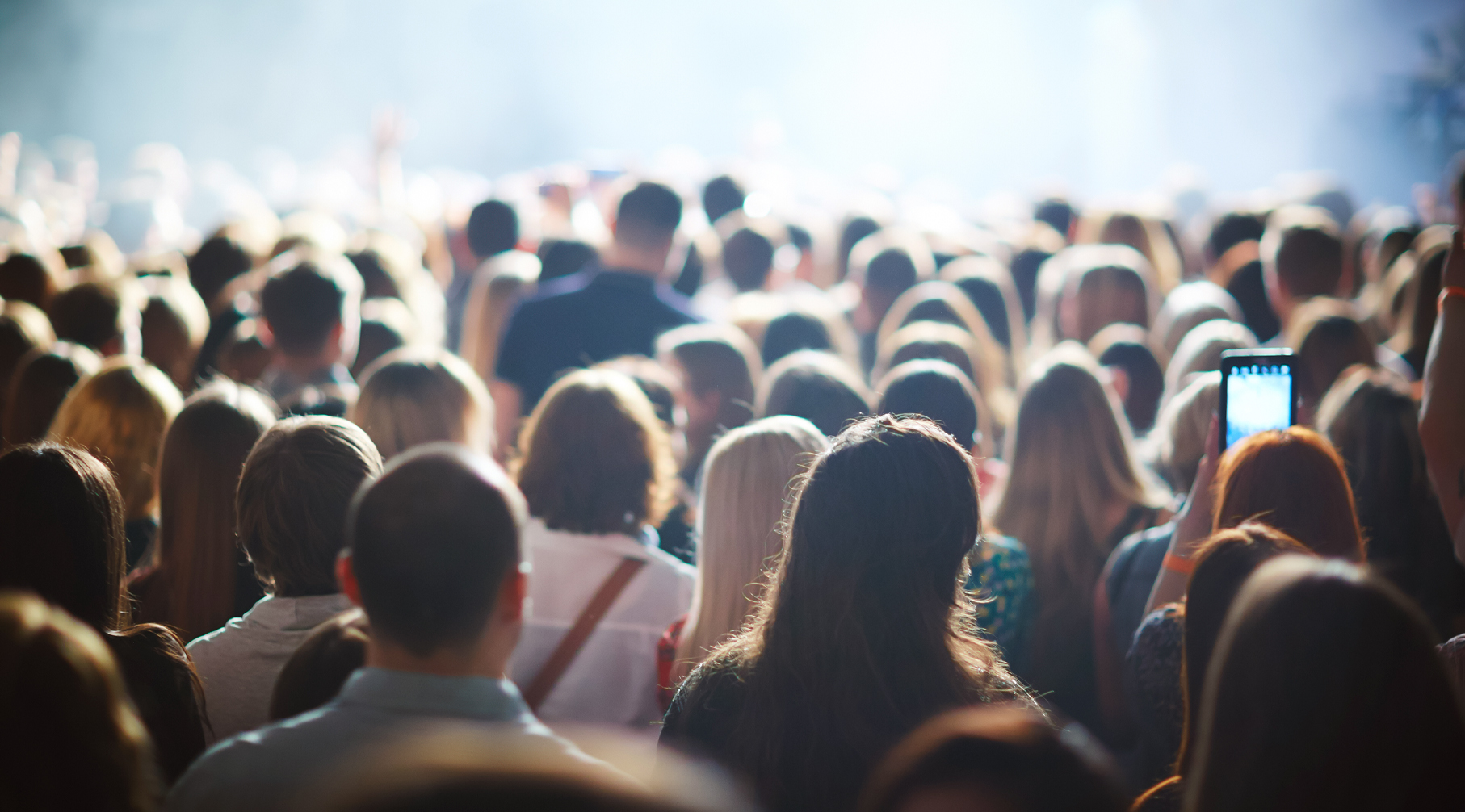 ---
Table of Audience Engagement Tools Content
Click on each topic to jump to each section freely.
---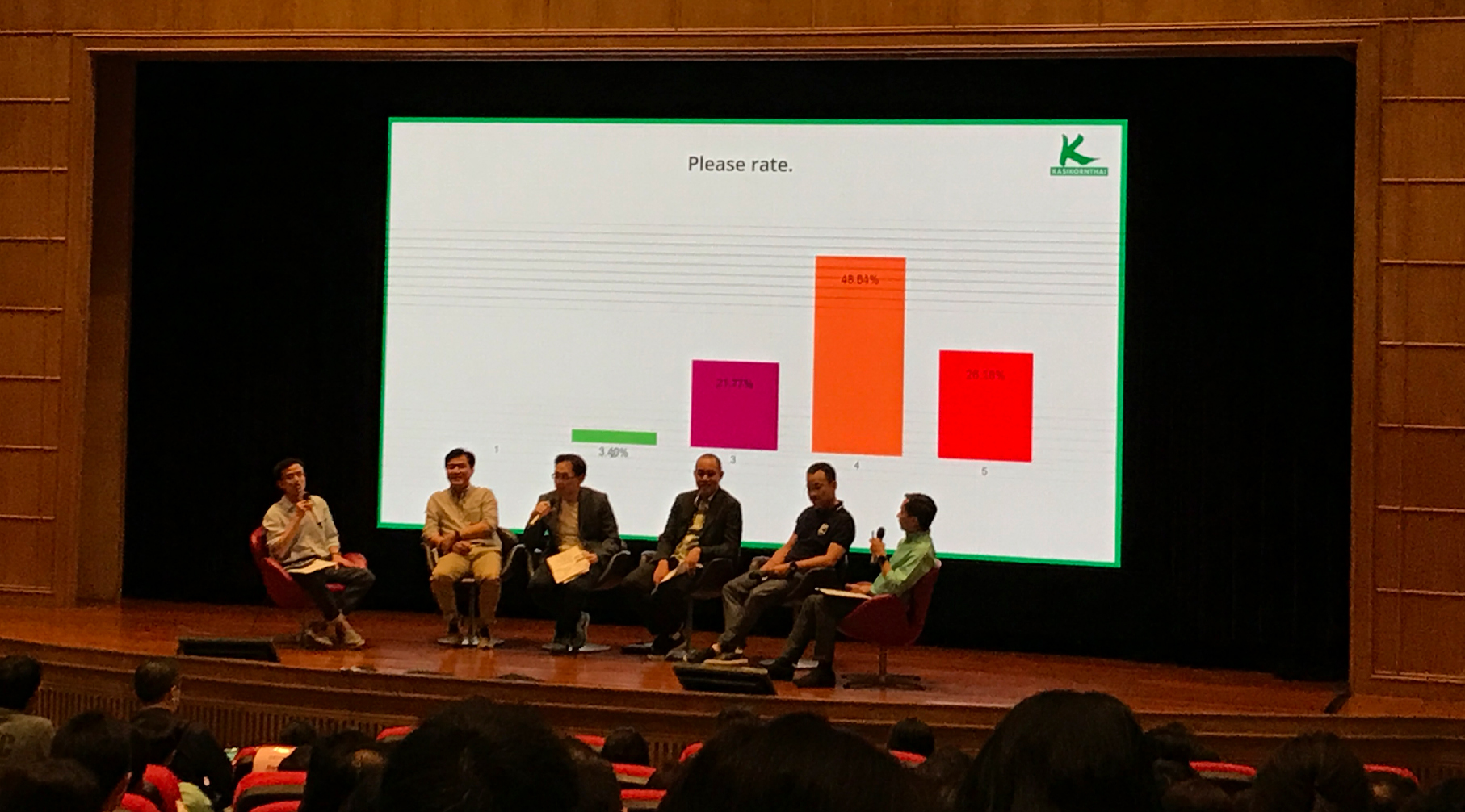 Social media proved to us one thing: people love giving an opinion. Therefore, having a poll at some point in your event can be very beneficial when you need to understand more about what they (the attendees or any target audience) think or want.
The poll system is straightforward. But it requires some creative ideas to draw the audience. So you might need to internally discuss with your marketing or creative team how to roll out the poll (what to ask and where to put the poll?) to ensure that the topic will do the trick. It can be the main topic throughout the event or just a short-time survey during some sessions. Or just a screen after finishing the check-in process.
---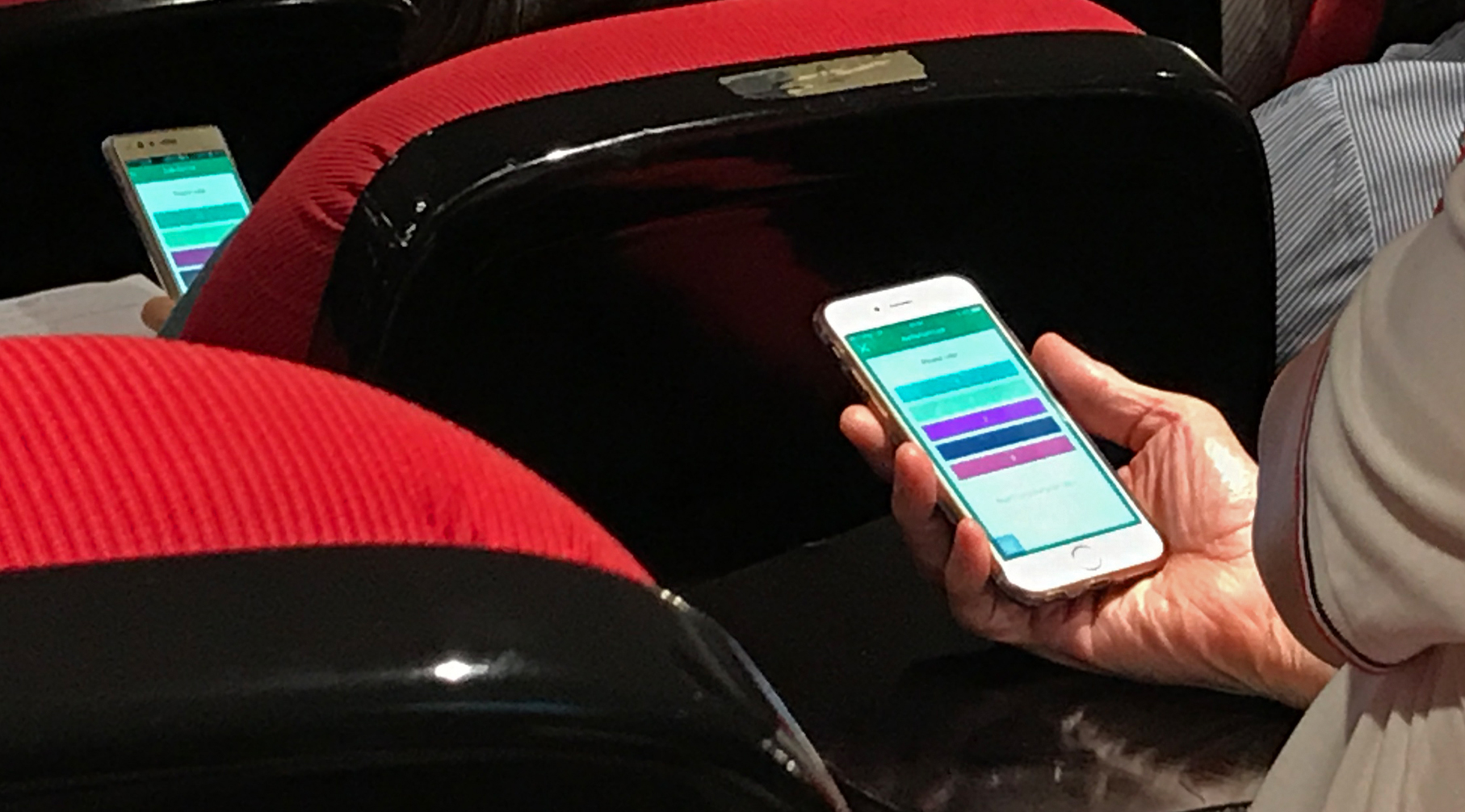 Voting sounds like a poll in various ways, but it is actually not—context matters.
For example, the Jagran Josh blog explained that both things are more likely the same, but people will take the 'vote' more seriously and officially. If they vote, there must be some effects, and in the end, polling is more casual and used to ask about social opinion rather than making a decision. So, to sum up, traditionally, voting is a strict choosing action, while polling is asking around.
But that is the traditional way to vote. For the event industry, it can be more fun can casual. For example, vote for the next giveaway rewards to roll out or vote for the most popular cosplayer in the comic event. And same as the poll, the vote can be applied to any event touchpoint based on what you want your attendees to vote for.
Additionally: An e-voting system is used in serious decisions, such as a remote election for the company's new president. But to do that, you need a voting system that meets the legal requirements in both technical and practical terms. But, again, we will talk more about this later.
---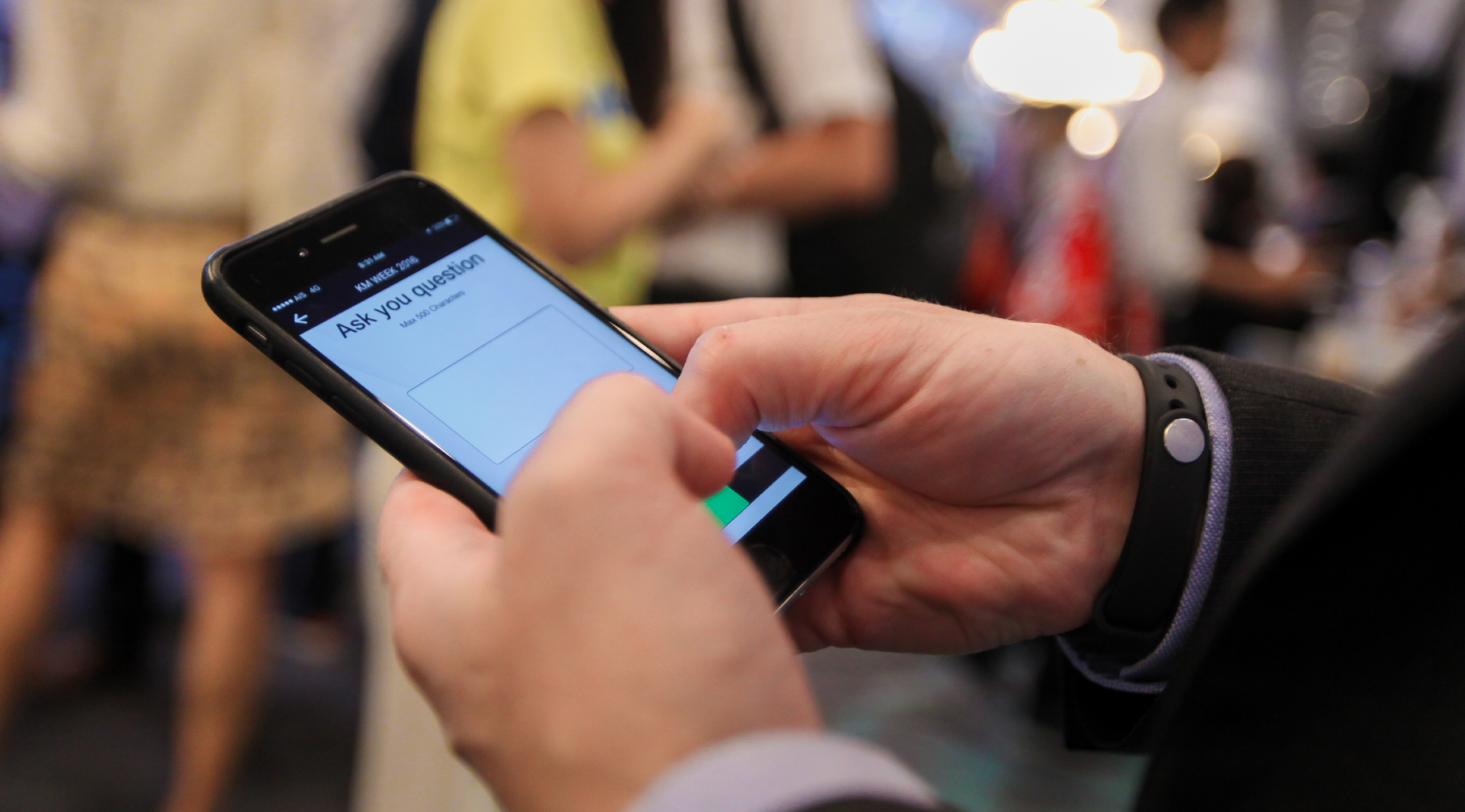 Most of the event has speaking sessions, whether it's on-site or virtual. Traditionally, after all the speakers finish their job, it will be the time for the audience to raise their hands and ask what they want to know.
But raising their hand at the event is only for those comfortable with revealing themselves. Sometimes shy people also want to ask questions but don't dare to. And one more thing, the live hand-raising Q&A is a bit uncontrollable (you can be messed up if your event was also streaming live online or on the TV).
That's when the digital Q&A system we summoned. With this system, you can just show the attendees a QR code to scan and lead them to the mobile web-based Q&A platform to send their curiosity anonymously (or state who they are if they're willing to). It helps the shy guys ask and support the event staff to screen the questions before passing them to the speakers to answer.
Tip: You may make the Q&A session more interactive by selecting some interesting questions and putting them on the stage's main screen (if any), Then asking the audience what questions they want to know the answer to. You can even put a voting or polling feature to work with them in this small activity.
---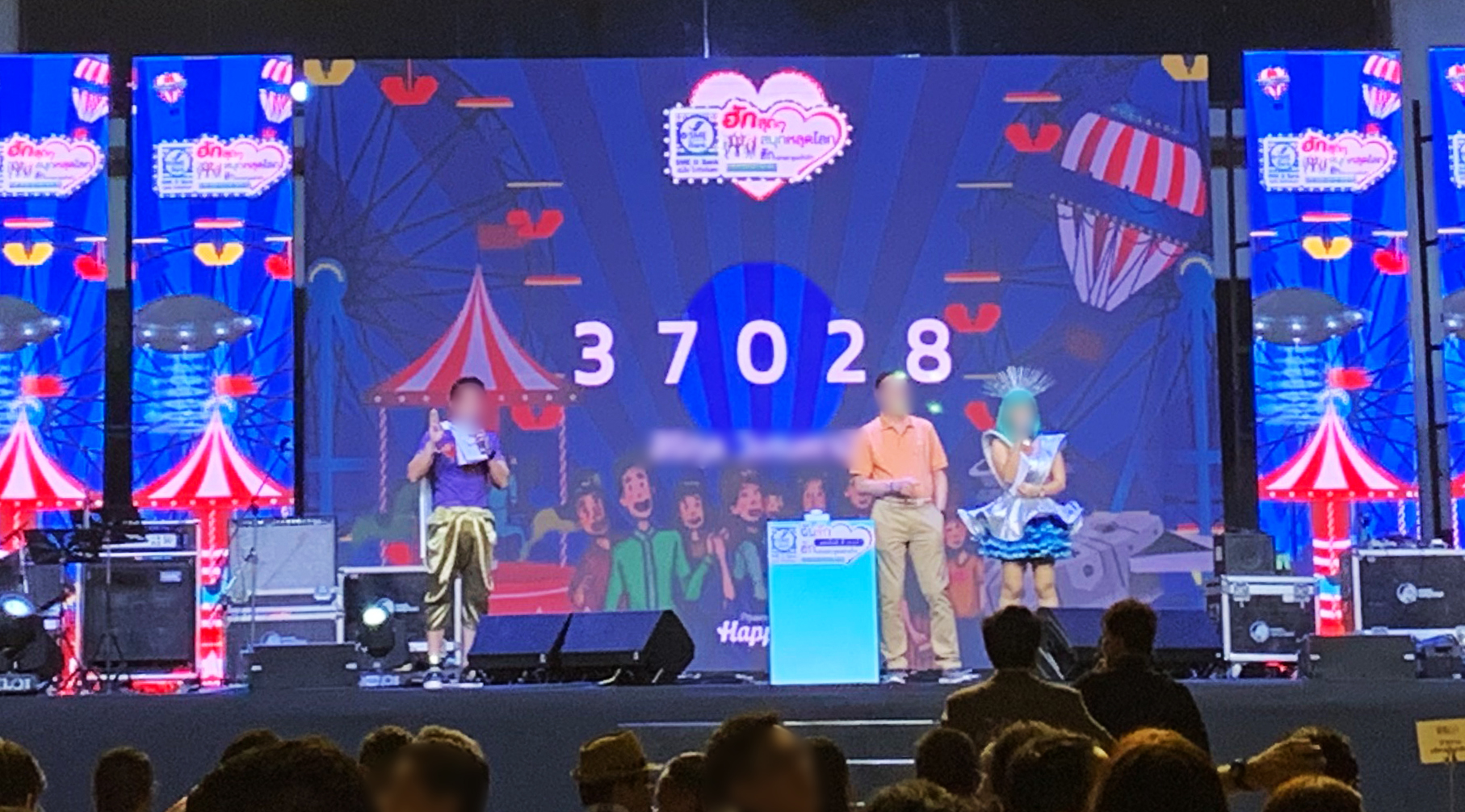 "Free" is a magic word in most industries. Event too!
Giving something away to draw people into your event is one of the classic marketing tricks from many years ago. It still works these days with more tools to help you perform the task easier.
The lucky draw/giveaway method is straightforward, so we'll skip discussing that part. Instead, let's talk about HOW you choose the lucky draw system. First, can it show on the stage screen or the web-based virtual event platform in real time? Because people will want to see it live for transparency purposes. The second is how the outcome looks. If it's unable to put your CI into the display, it will not be a good one. The rest is about how easy the system can be when your staff is using it for real. For example, is it easy to import the data, or can the feature integrate with your event platform database for quicker name gathering?
Tip: It doesn't mean for the event host only. You can also provide the feature for exhibitors to do their campaigns with their target audience. Providing marketing tools will help you greatly if your goal is to sell the booth space as much as possible.
---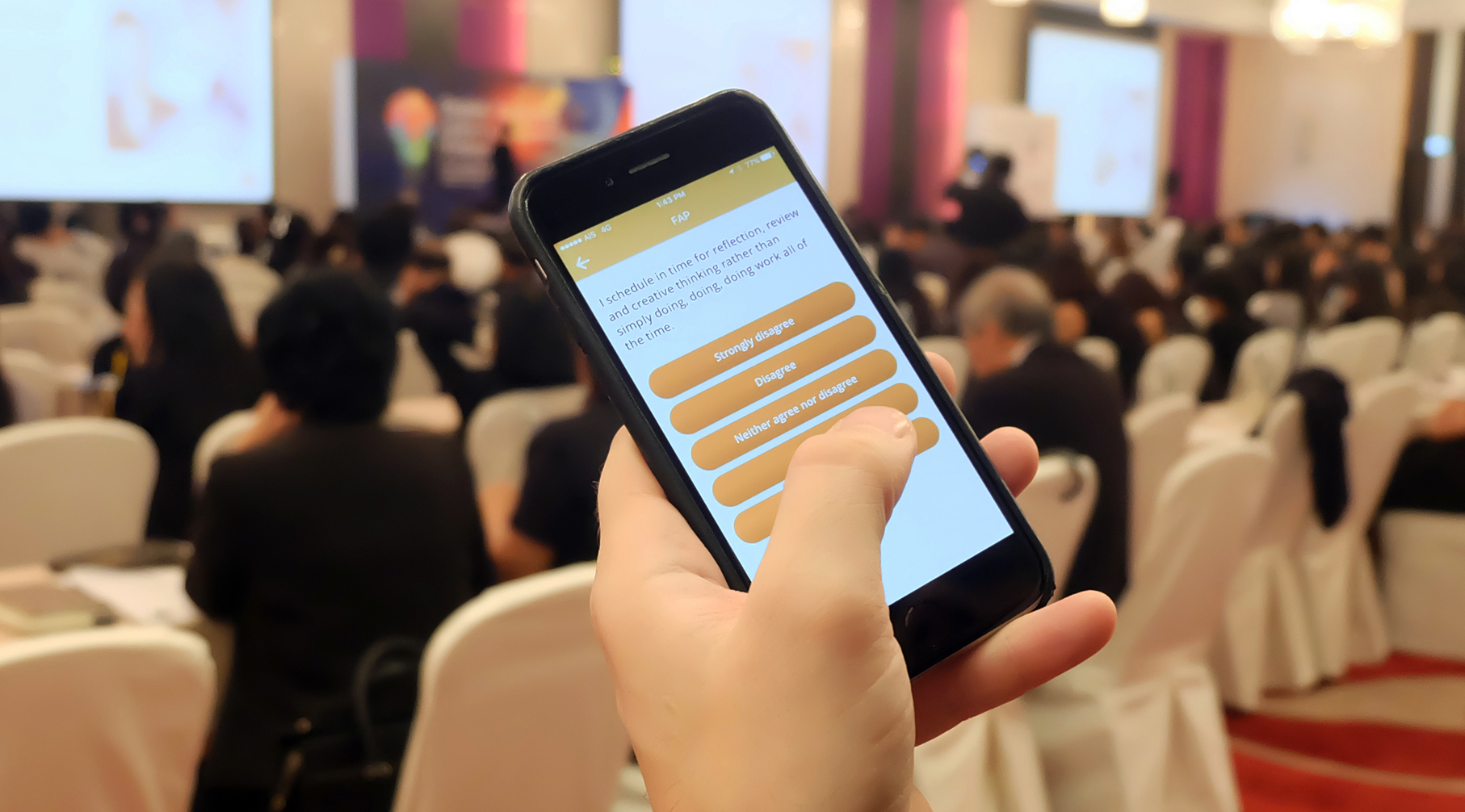 The last four pillars we've talked about are something we've already seen with the event in the past, just with the better version this time. But the quiz game is quite rare because it requires a lot of preparation, from listing to ranking and preparing the space where people can participate. But with digital technology, one phone can rule it all.
You and your attendees can say goodbye to a pile of paper and have fun in a faster, better, more flawless style by just accessing the link or QR code provided by the host and enjoying. Plus, you can show both the progress and result in real-time to increase the competitiveness amongst the attendees.
Tip: The easiest way to set up the digital quiz platform for the event is "be simple." Don't add too much complexity to it because you'll be unable to calculate the score. The question with multiple choices is the most fantastic form of the quiz you can roll out regardless of the topic or theme of the event you host.
Another Tip: Adding rewards will double the competitiveness, which is good for engagement!
---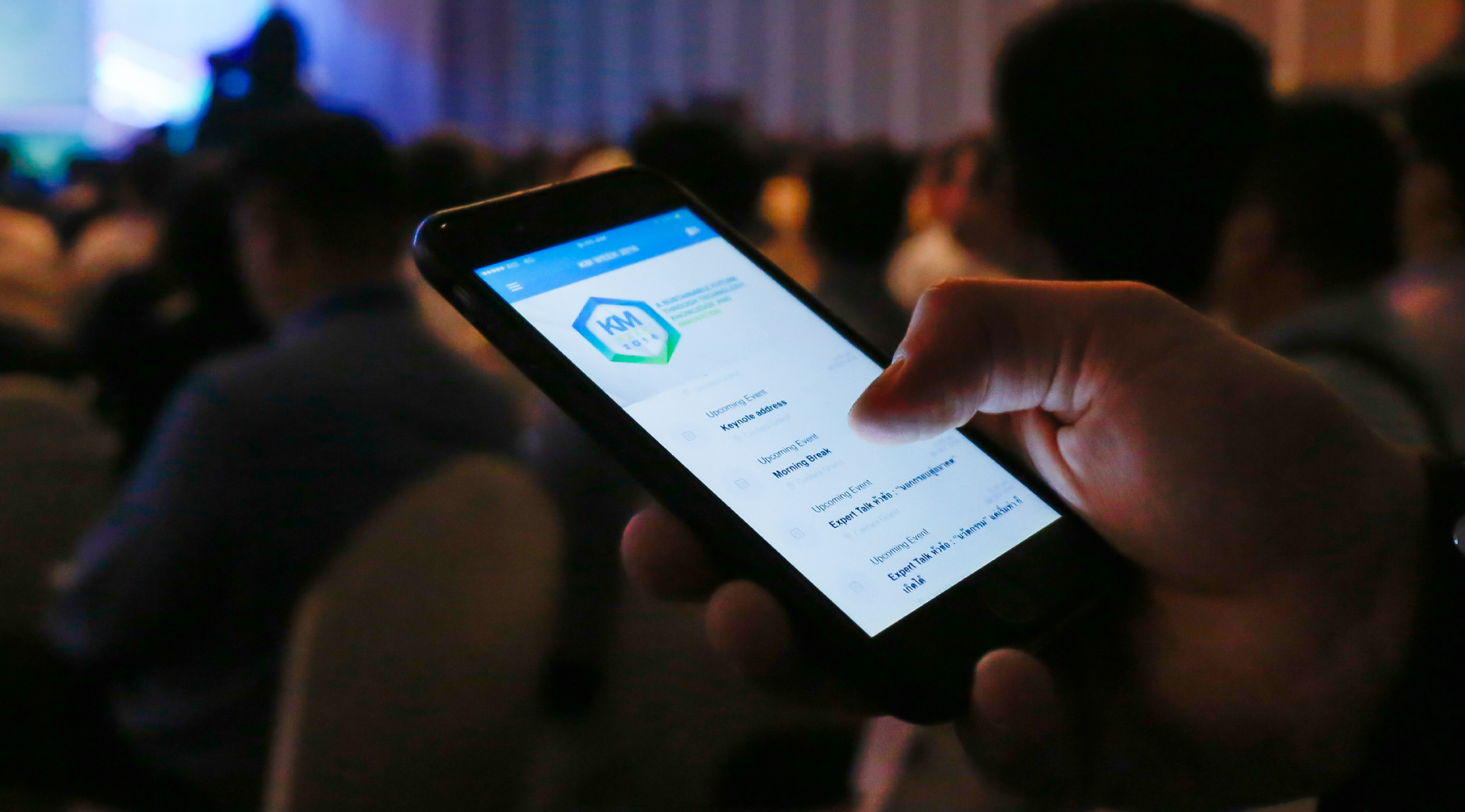 These five pillars are just the tip of the iceberg of how to increase engagement during your event period. It's easy to start with these five before going deeper into countless other methods already available in the market.
But before making a decision on which feature to add to your event. We recommend you to get back to square one and answer one question: What do you want from these features? It may turn out to be unnecessary or not suitable in the end.
Happenn has been working for years to improve these five engagement pillars to ensure that all of it was strong enough to help you improve your event performance when the time comes. So, if you are not in any rush, we suggest you check out our Audience Engagement Tools and Games topic to see what we can offer (hint: more than five).