Hosting an in-person (or sometimes called on-site) event comes with countless benefits but also countless stress about preparation, especially regarding event registration. The long and still queue is not just wasting the attendees' precious time but also causing negative feelings among them.
In this blog, we will guide you through every detail of how technology can help you manage many more crowds with less effort than ever.
---
Table of Contents
Click to jump to each section.
---
What Kind of Event Registration & Check-in Tool Should I Use?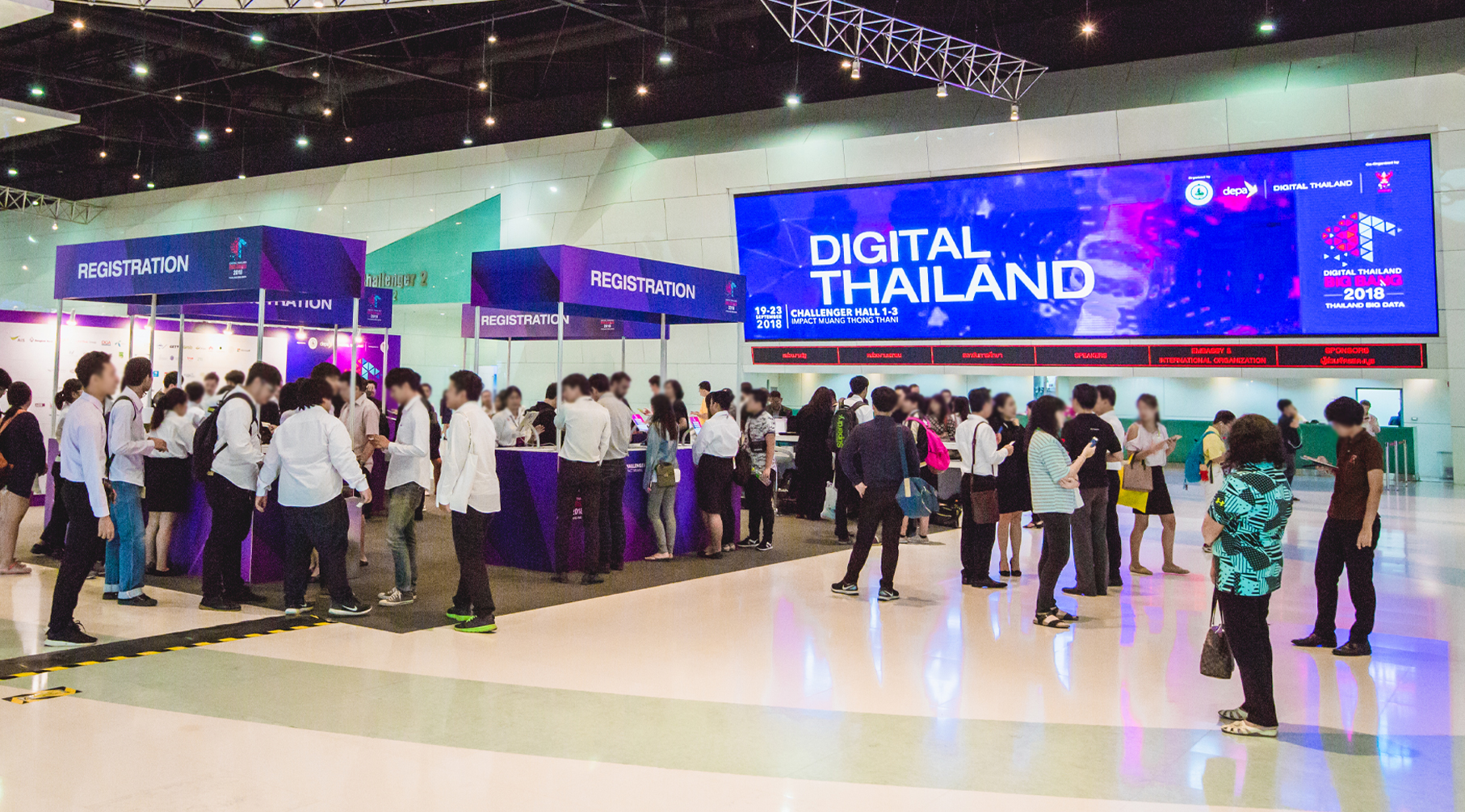 To answer this question, all of us should head back to square one and learn these three facts first.
Who are my attendees?
How about their digital literacy/knowledge?
What is the thing you want in return?
For casual event-goers, only a QR code might be enough. At the same time, the geekier audiences might expect a native smartphone application that contains all the features from registration, check-in, and agenda list to advanced features like business matchmaking or 1-on-1 chat. Or, the elder audiences might want just anything that can get them through the gate with the least phone-engaging as much as they can avoid.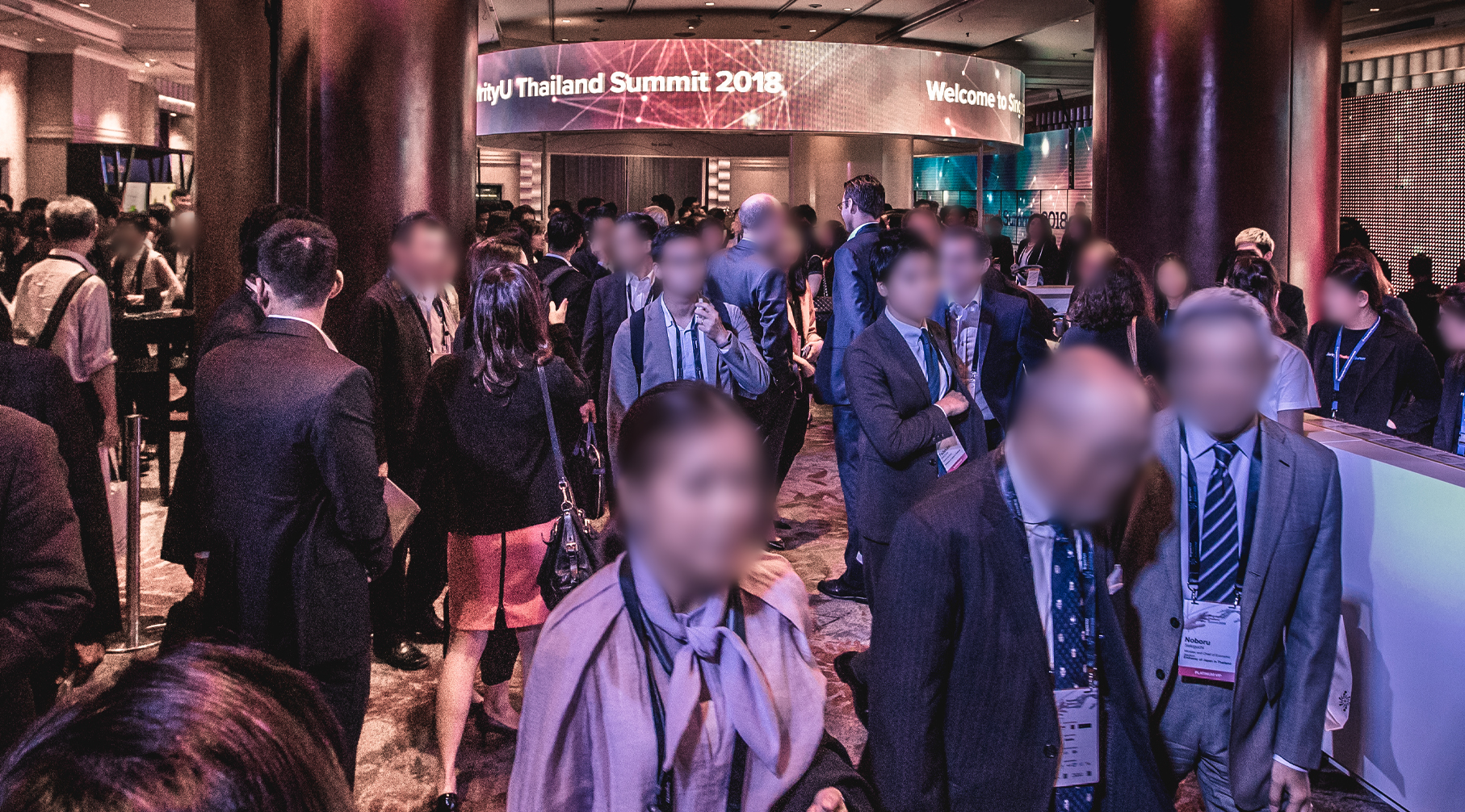 And these event registration methods aren't just built to comfort the attendees. It is also about the whole lot of data that will convert into the form of valuable information for further use for both the host and exhibitors. So, you will have to carefully choose the system that checks people in and legally gathers sufficient information for you.
Note: Nowadays, it's not only the European Union's GDPR. You must learn about online privacy. Every country is coming up with its version of this law. So, don't forget to check the registration service you are using complies with the local privacy law. But in most cases, it's OK everywhere if it does not violate GDPR.
---
For You: Event Registration & Check-in Solution Suggestions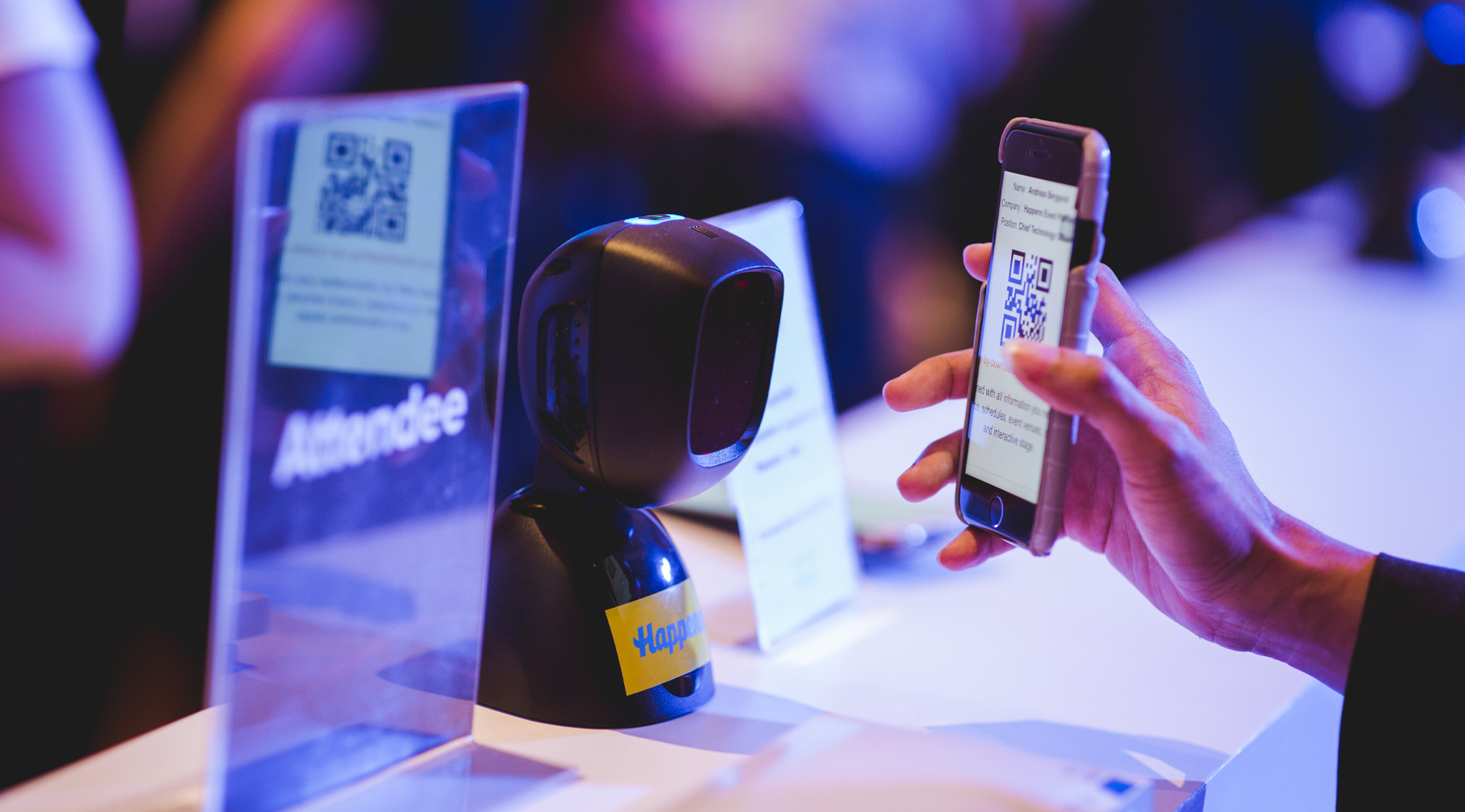 QR Code
The most beloved one. No typing is required. Only a few taps on the mobile screen and everyone can go. This method looks easy, but you must do many things backstage—first, the webpage for the online pre-register. Then the email template to send out the confirmation email with a personalized QR code for them to show when the event date comes. It sounds like only two tasks; it's two that need you to be very, very focused on.
The excellent point of the QR code is its speed. So it's suitable for every event scale, especially for the crowdy one.
Name Confirmation
We already talked about the fast method, now let's talk about the secure one. This method allows people with the correct ID card information to enter the event. The perfect case for this kind of registration is when you host the invite-only event and already have all the guest information within the system.
This method is way more uncomplicated for the attendees than the QR code because it doesn't require pre-registration from the guest. But it will not work with the open event because you will technically never have the information to match when they arrive at the check-in kiosk.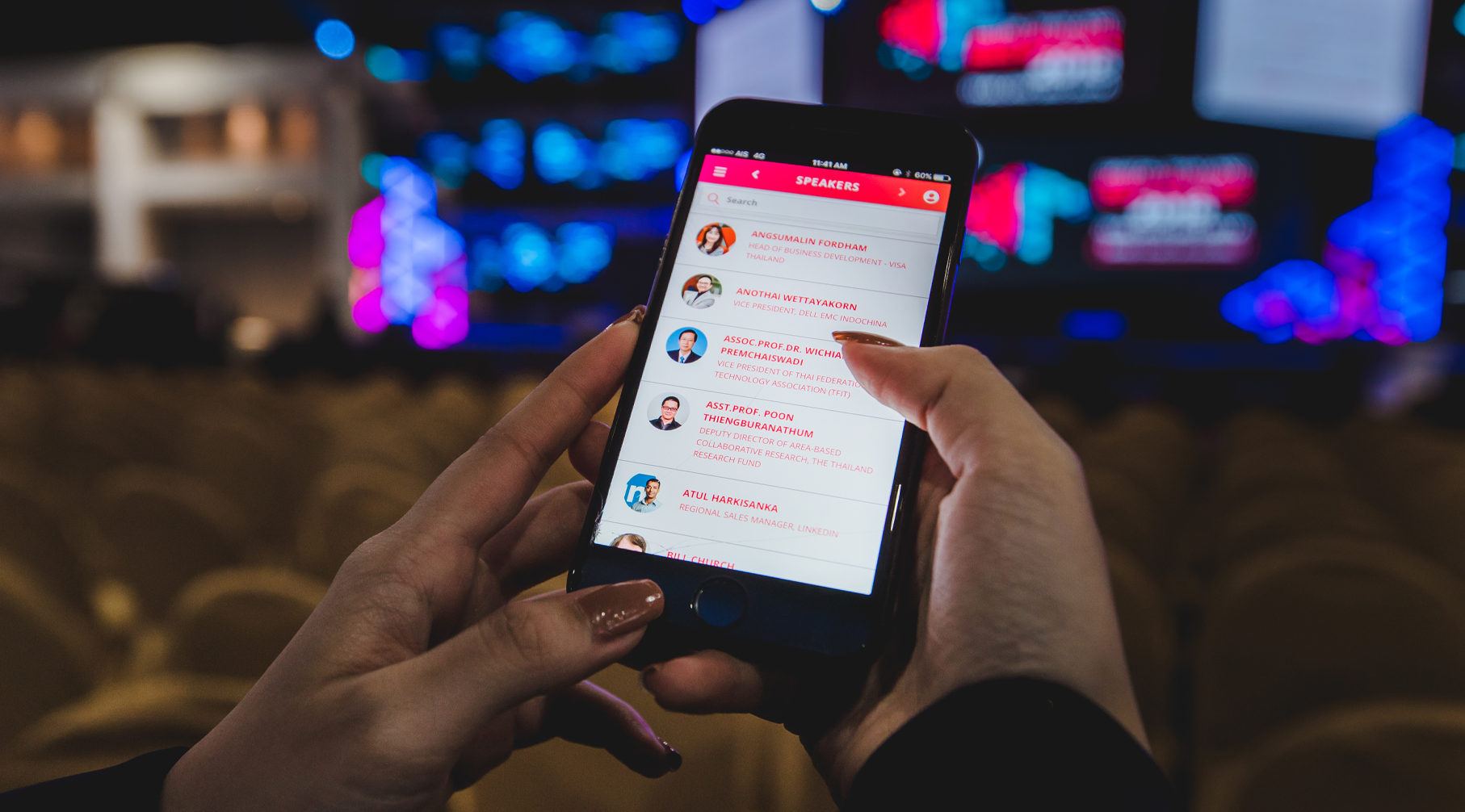 Mobile Application
Actually, the mobile application can be anything. But to use it as an event check-in solution. You can perform it in various styles. For example, it can be a QR code or electronic ticket container. Or use it to communicate with the RFID or beacon reader device.
If you're hosting the same event multiple times (for example, a seminar in province A on one first weekend, then moved to province B on the following weekend), you can comfort your attendees by letting them use their current information that registered for the current/past event to get into the next one with no need to do the register again from square one.
RFID/NFC Card
A handy one. This method can use in various situations, from the ticket-selling event to the internal company party. Let's talk about the latter (because if you sell the ticket, it's pretty simple on a setup process). Imagine you're running an internal party for a big company with over 500 staff joining the venue simultaneously. Putting them in line and manually searching for their name? That's not the proper way to handle a situation like this.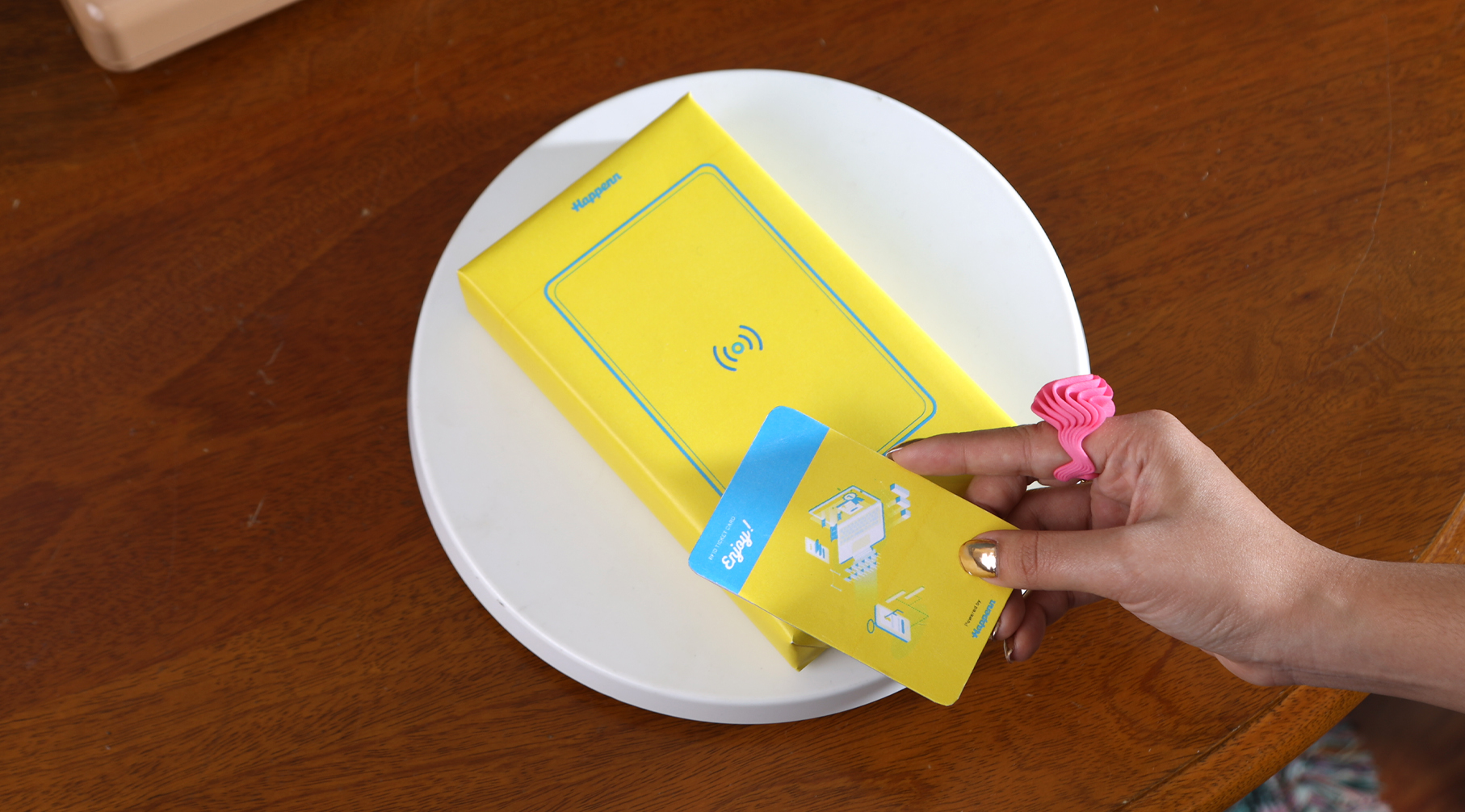 Instead, you can import the employee information from the company's database into the RFID reader at the event's entrance and let everyone know that they can use their employee card just mildly to tap and get inside. Simply as that.
You can even use the employees' photos as a reference for the check-in camera to learn and let people in if the faces are matched. We called this method Image Processing. But this method requires a handful of l hours of machine learning and has some privacy issues to be concerned about.
Beacon
This method is touchless. It may cost more compared to the other methods. Let the devices speak to each other without any action from the owner. The communication can be between the beacon device and the RFID cards, smartphones, or e-wristband, depending on how you design the check-in experience.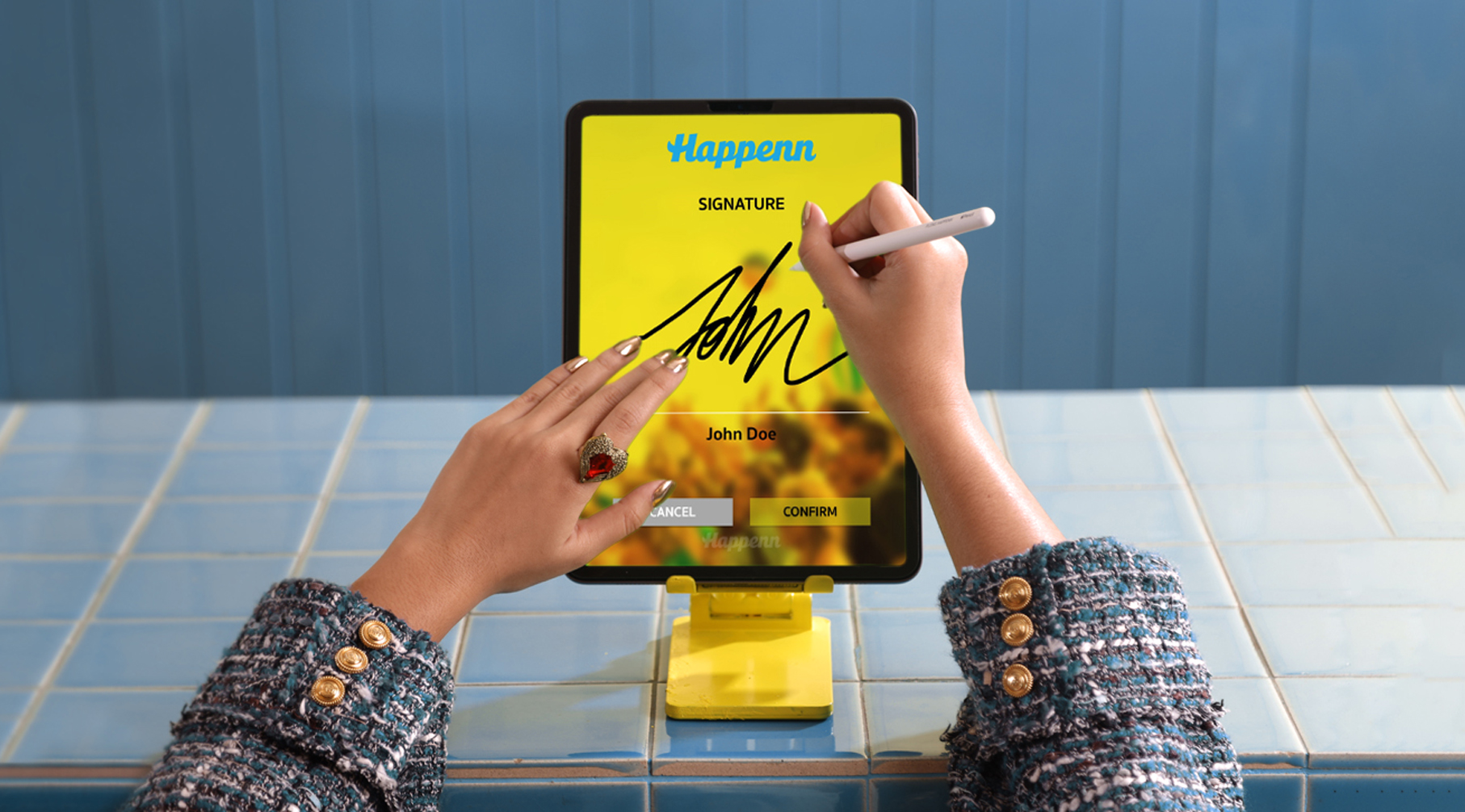 Signature
Don't forget that at the moment we're living in. Some people were born before the internet era and weren't familiar with smartphones. And it's one of the most challenging attendees to handle. But if you do it well, they'll recognize you at the event and how easily they can check themselves in.
If you can manage to get the signatures and put them on your system, we recommend doing so.
In our opinion, this method suits small VVIP events where the organizer can manage to prepare the database. Or else, it can be your disaster.
---
Working with the Data
As we have mentioned before about using the event technology, it's not just checking people in but also gathering information. And when it comes to event registration, you will deal with a lot of data in a brief period.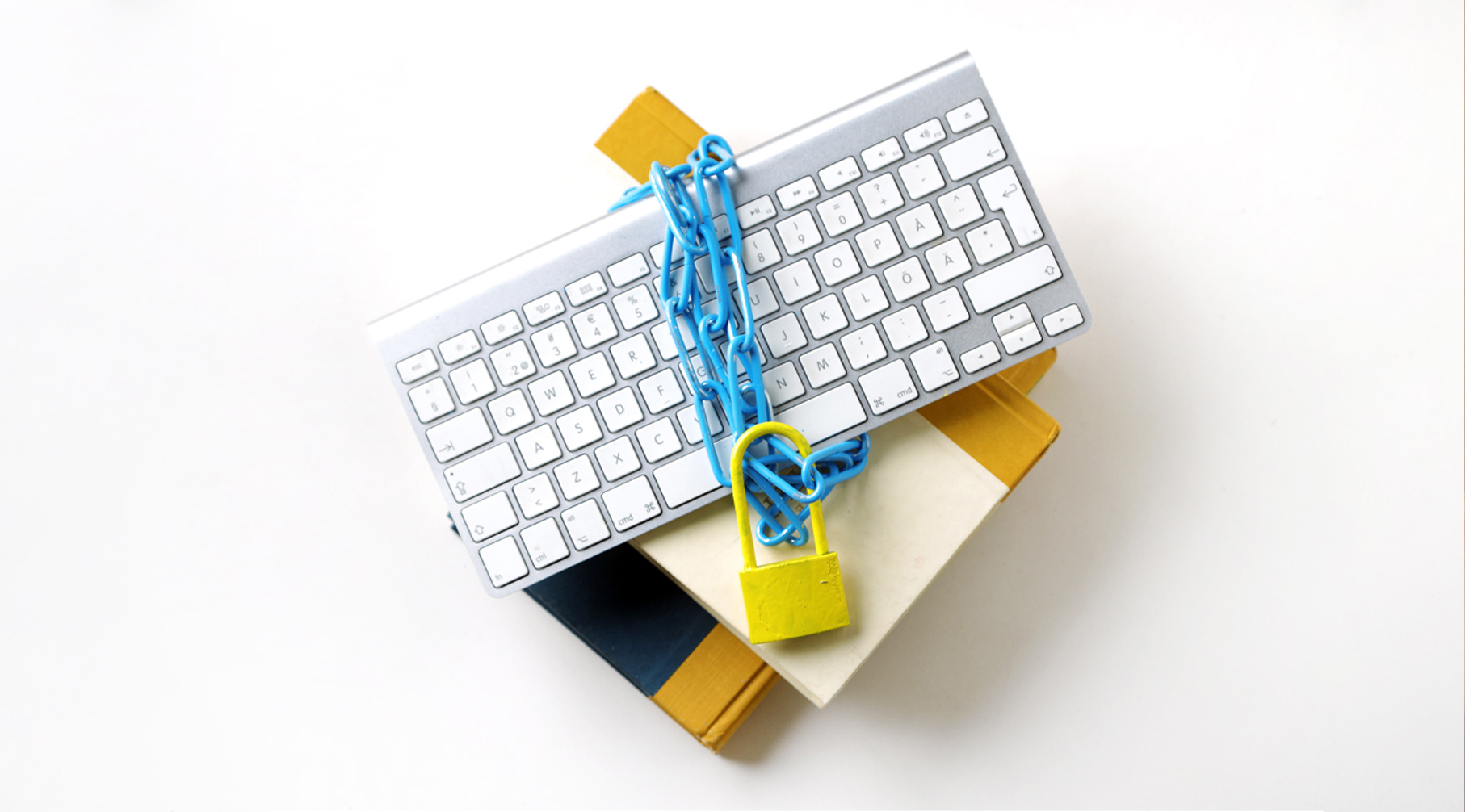 State Your Privacy Policy
First, we advise you to 'state' clearly how you, as the event host/organizer, will use the collected data from the pre-registration and/or during the event. Then, write the privacy policy in clear and concise language to avoid confusion. Review it with your legal team and put it online before the registration page. And place it on the check-in device screen, and ensure the user will see it before making progress.
Prepare the Report Format
What comes after the event ends? Making. A. Report.
We cannot go into much detail about the report because different events have different goals. But knowing what your target is at first will help you finish this talk faster because you already know what you are looking for. Try using the dashboard software and see where you can get your data. Also, if time is left, try exporting the data and making a demo report.
---
Don't Overlook the Internet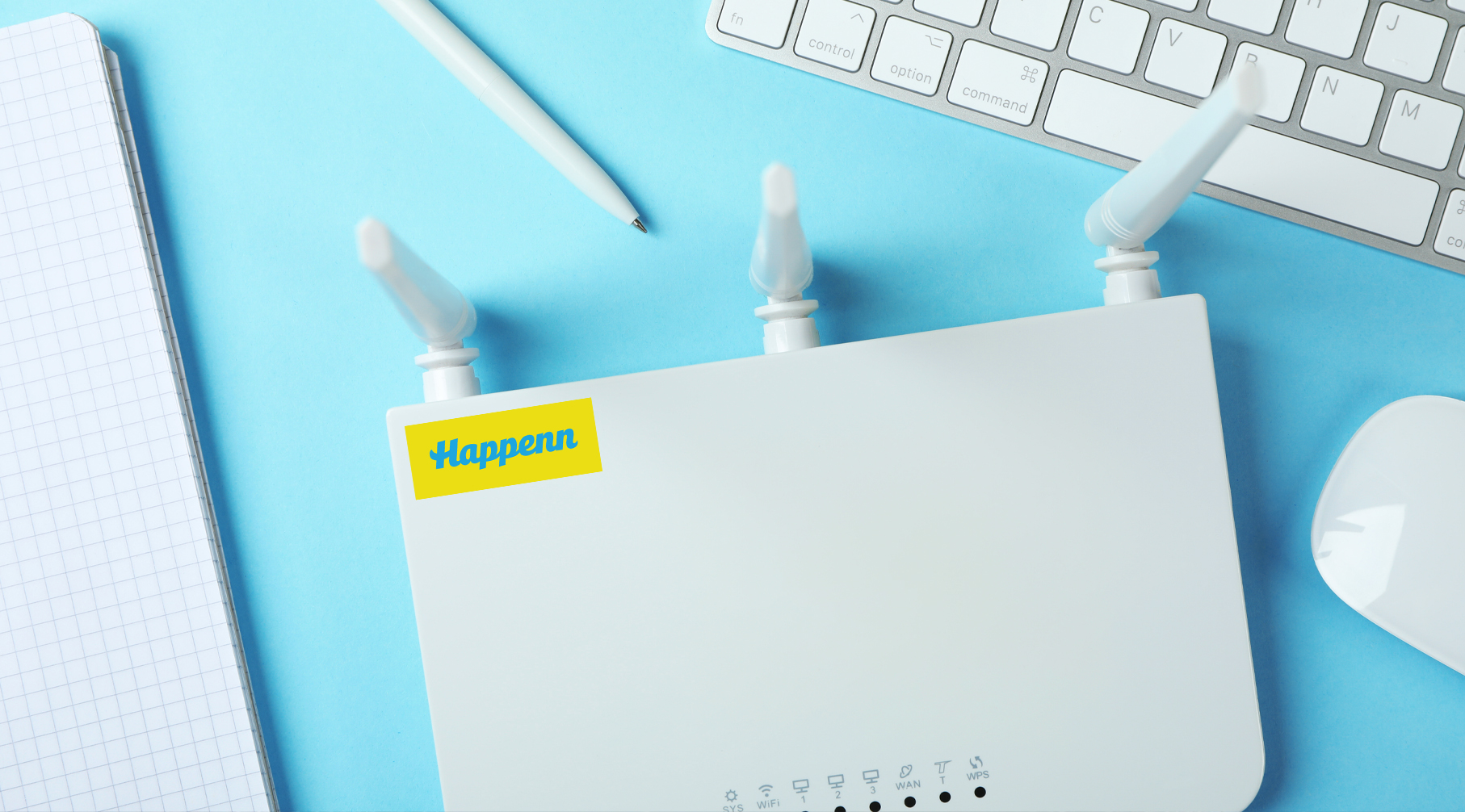 Because an event means temporary, the event site mostly does not have a stable high-speed internet connection for the host or exhibitors to work remotely. If you're lucky, they may privately share a password of their office internet with you, but this seems to be wishful thinking.
Event registration devices these days don't contain the attendees' information anymore. Instead, it's all synced with the central online database where the event website is stored. Because when there are any updates, all the devices will surely be on the same page. Imagine you manually updating the new attendees' names, emails, and phone numbers to each iPad at the registration counter. You'll end up exhausting like ___ (feel free to put any negative word here).
So having the company's internet router is a must. And, you might think, who will forget this, but DON'T FORGET THE EXTENSION PLUG WITH THE LONGEST CABLE YOU CAN FIND. We have talked with many event hosts, and they have all faced this problem in the past. And when it's happening. It's not going to be just an internet issue.
---
Conclusion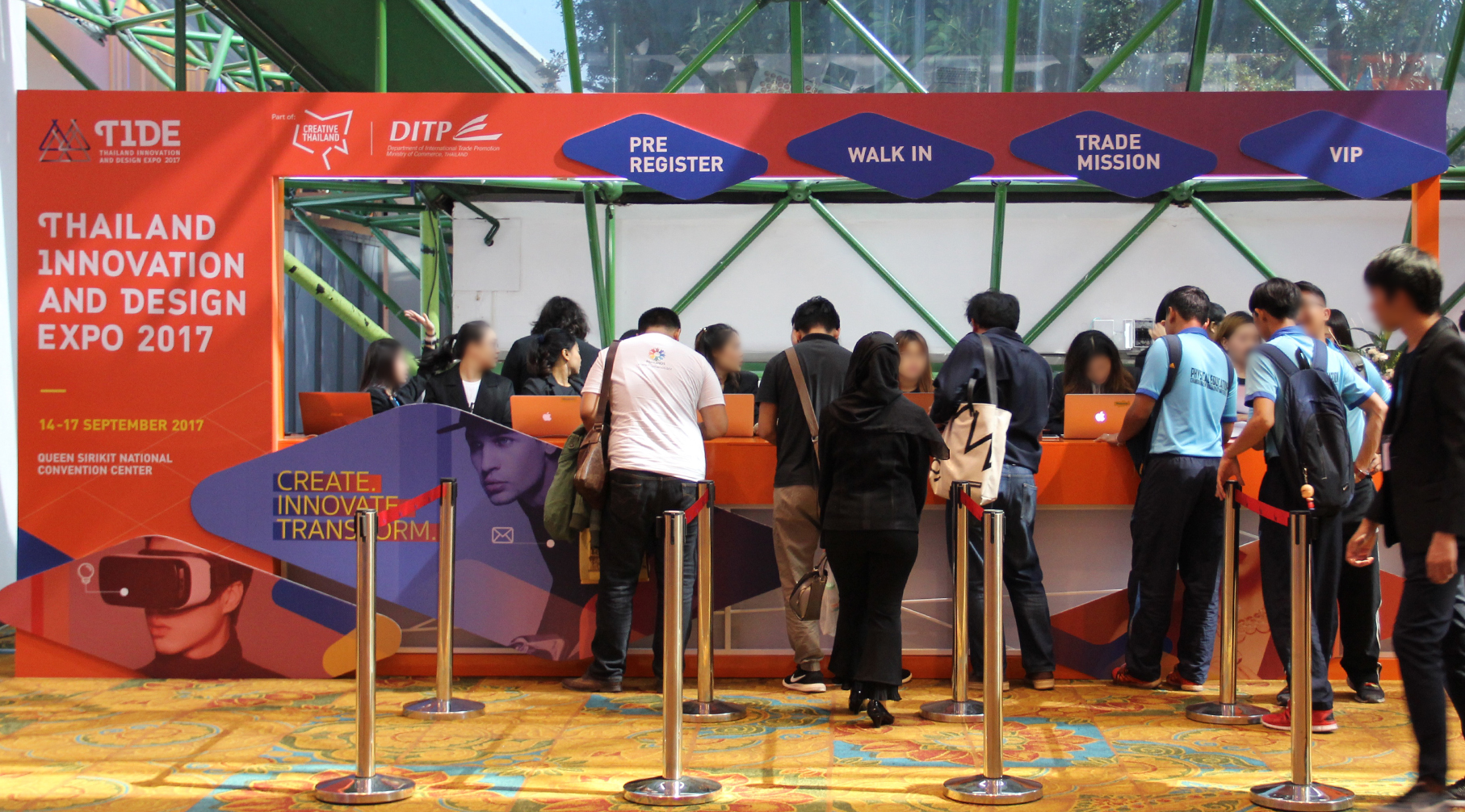 There are plenty of on-site event registration and check-in methods for you to try. But selecting each feature or solution one by one is an exhausting activity and consumes too much time.
So instead, you can check out Happenn's official website for our event tech solution on both Products and Services. And if you need to ask any specific questions, you can contact us directly by filling out the form here.