Internal corporate events can foster a thriving work culture and boost employee engagement. These events catalyze stronger connections among team members, enhancing collaboration and creating a sense of belonging. Internal events can significantly impact employee morale, motivation, and productivity by allowing employees to unwind, connect, and have fun outside their usual work routines. Whether a small gathering or a grand affair, hosting an internal event can bring immeasurable benefits to your organization, making it an investment worth considering.
However, planning an internal event can be daunting, particularly when deciding where to begin. Or sometimes lacking internal event activity ideas. The challenge lies in organizing an activity that appeals to diverse interests, aligns with your company's values, and yields meaningful outcomes. Fear not; we've compiled many exhilarating internal event ideas to inspire you. From volunteer initiatives to thrilling scavenger hunts, we'll delve into various activities that will engage your employees and strengthen team dynamics. Let's explore these exciting possibilities that will transform your internal event into a resounding success!
Here are 8 internal event activity ideas you can try.
---
• Give Back to Society by Doing a VOLUNTEER
• Create Lasting Memories with a Joyful FAMILY DAY Event
• Unleash Your Team's Inner Adventurers with SCAVENGER HUNT
• Engage, Entertain, and Inspire with an Epic TRIVIA Challenge
• Ignite Fun and Creativity with an Unforgettable KARAOKE Extravaganza
• Foster Team Unity with an OUTING
• Elevate Your Team with an Informative LUNCH N' LEARN Experience
• Fuel the Competitive Spirit with an Epic SPORTS DAY Showdown
• Looking for Innovative Event Solutions? Choose Happenn for Seamless Event Experiences!
---
Volunteering allows employees to give back to the community and contribute to causes that align with your company's values. It fosters a sense of purpose, cultivates empathy, and enhances team spirit. Partnering with local organizations or planning company-wide charity drives can create a positive impact both internally and externally, bolstering your corporate reputation.
A family-oriented event allows employees to bring their loved ones into the workplace, facilitating a deeper understanding and appreciation of their personal lives. This inclusive occasion enhances work-life balance, strengthens family bonds, and reinforces a family-friendly company culture. Activities like games, interactive workshops, and entertainment for all ages make for a memorable experience.
A scavenger hunt is an exciting and interactive team-building activity that promotes collaboration and problem-solving skills. Employees develop better communication, trust, and camaraderie by working together to solve clues and complete challenges. This adventurous pursuit not only creates lasting memories but also strengthens the bonds between colleagues, leading to improved collaboration in the workplace.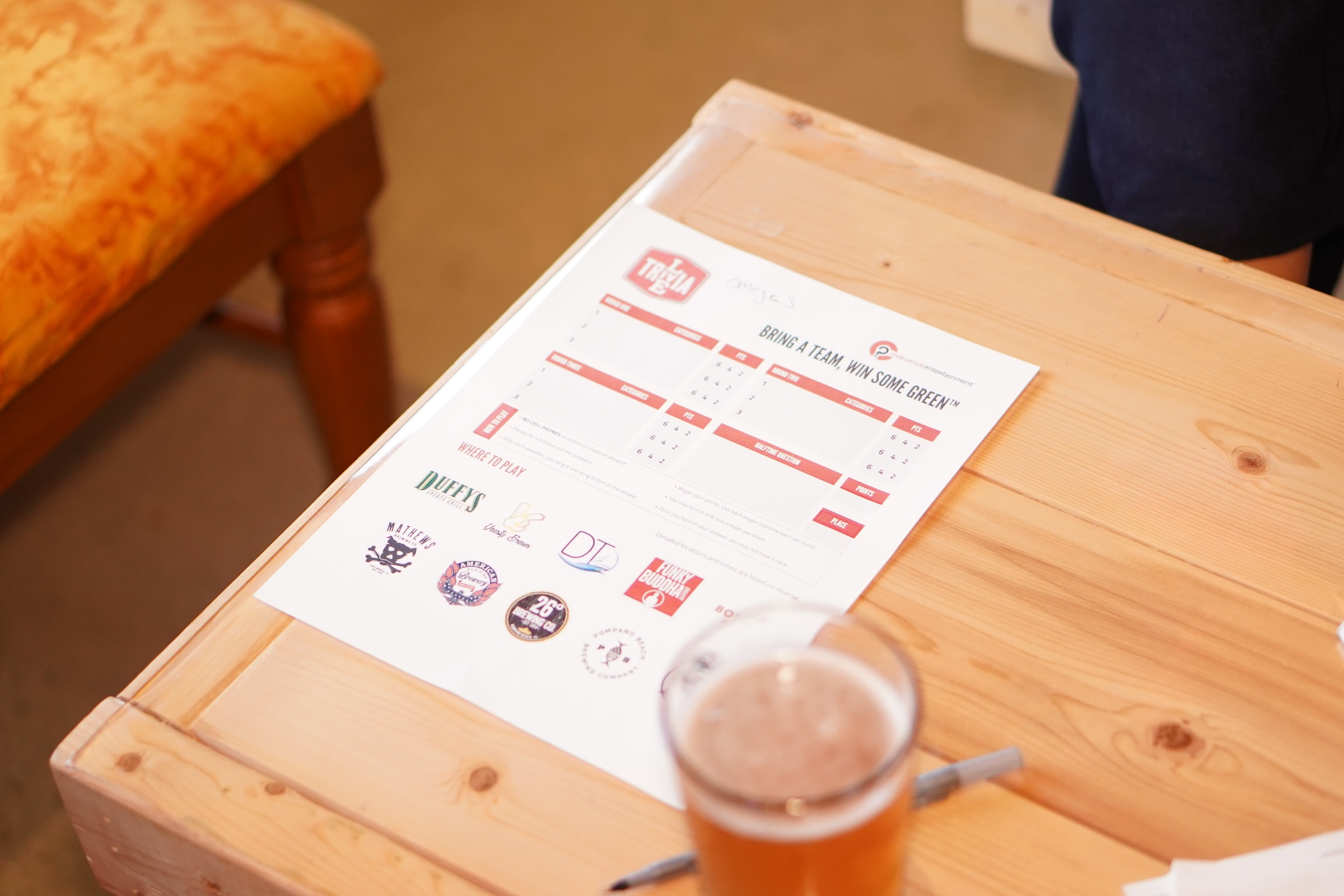 Organizing a company-wide trivia competition sparks friendly competition and intellectual engagement among employees. It encourages knowledge-sharing, critical thinking, and camaraderie. Trivia games can be tailored to reflect company values, industry-specific topics, or general knowledge, creating an entertaining and educational experience that fosters a sense of unity and teamwork.
Karaoke events infuse an element of fun and creativity into your internal event. Encouraging employees to showcase their singing talents creates a relaxed and inclusive environment where everyone can participate. Karaoke fosters self-expression, boosts confidence, and helps break down barriers, enhancing communication and team cohesion.
Organizing an outing, such as a team-building adventure or a recreational activity, allows employees to bond in a relaxed and enjoyable setting. Activities like hiking, paintball, or escape rooms enable team members to collaborate, problem-solve, and build trust. Outings outside the office foster a sense of adventure, boost morale, and strengthen the camaraderie among colleagues.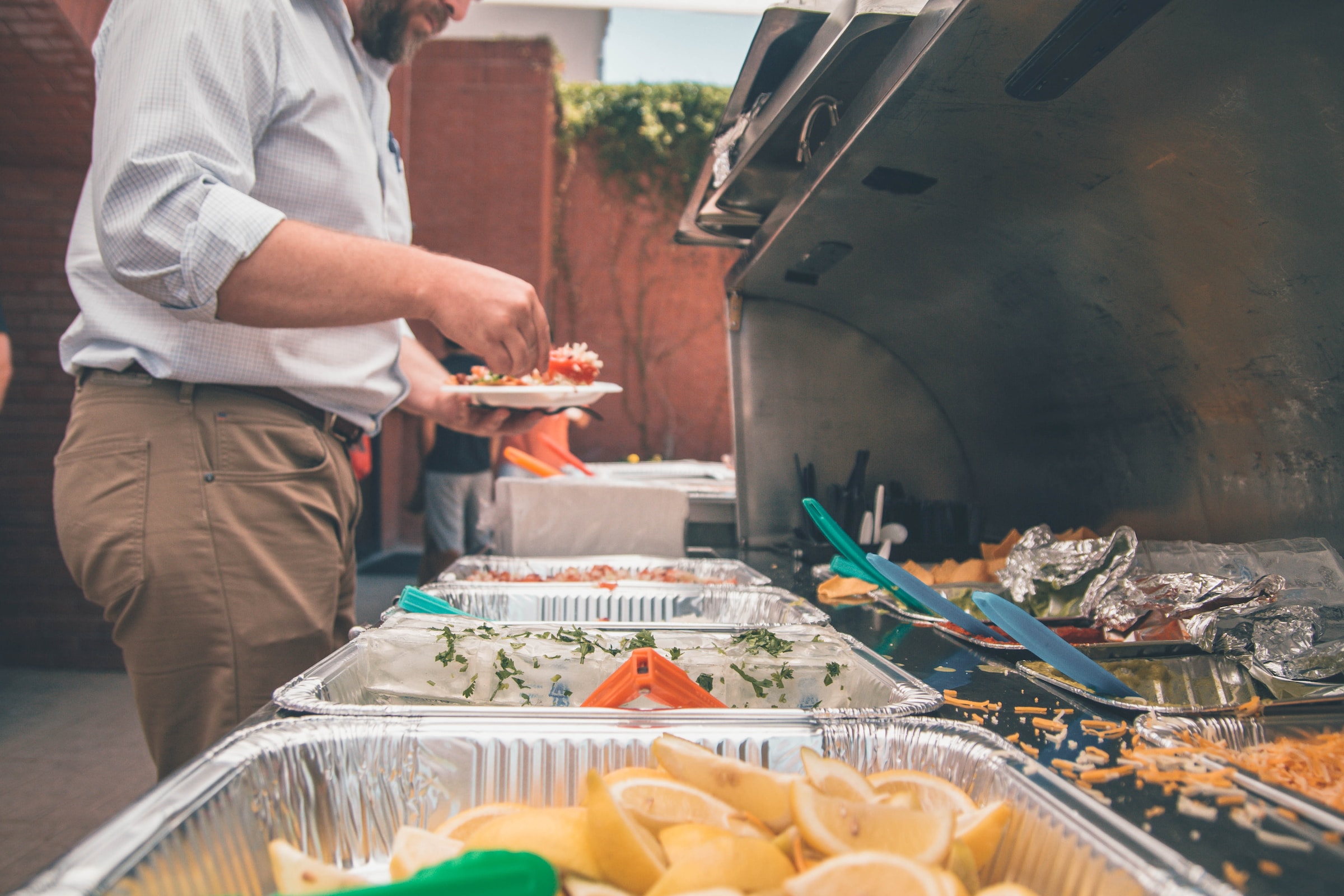 Hosting a Lunch n' Learn event combines professional development with a casual dining experience. Inviting industry experts or internal leaders to share their knowledge and insights during lunch breaks offers employees valuable learning opportunities. This expands their skill sets and knowledge base and demonstrates the company's commitment to employee growth and continuous learning.
Organizing a sports day brings a healthy dose of competition and physical activity into your internal event. Relay races, friendly matches, or sports tournaments promote teamwork, sportsmanship, and a healthy lifestyle.
---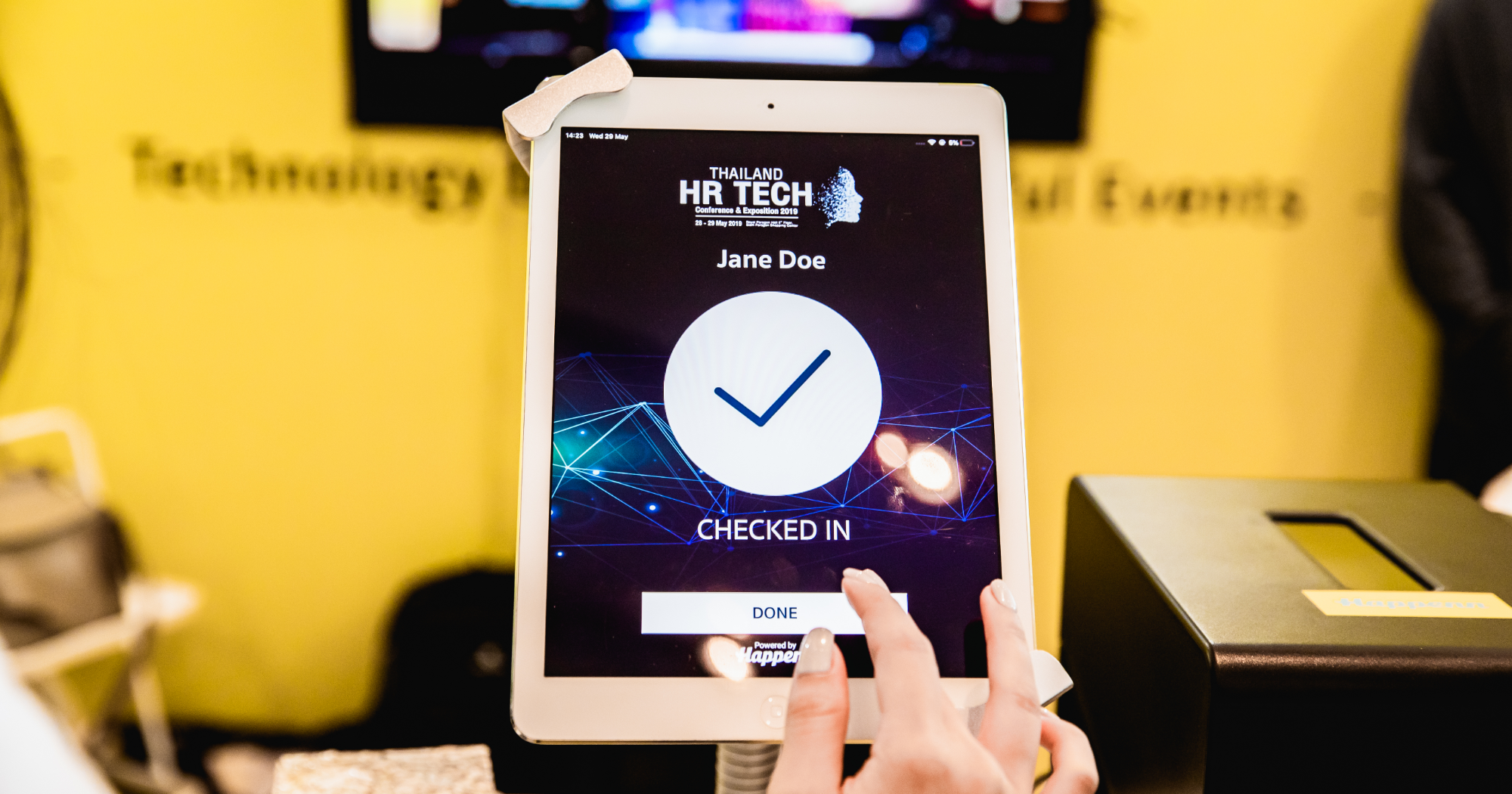 Are you ready to take your internal events to the next level? Happenn is your go-to partner for cutting-edge event technology solutions. We've covered you, from streamlined registration and check-in platforms to engaging real-time voting, polls, and Q&A tools. But that's not all—we also specialize in creating tailor-made applications, event websites, and even complete virtual event platforms. With Happenn, hosting internal events has never been easier.
Ready to revolutionize your event experiences? Contact us today at this page. Let us help you unlock the true potential of your internal events with our innovative solutions. Take advantage of the opportunity to create unforgettable experiences for your team. Choose Happenn and make your events happen!